You likely already know about, and use, supplemental aids on your campus. They're great tools that help make sure your students do their absolute best on every test they take. However, the use of supplemental aids for the STAAR test can be a bit confusing. Here are 5 points you need to know about using supplemental aids for STAAR.
1. Who Can Use a Supplemental Aid?
Any student who has trouble remembering information and struggles academically, even with intensive instruction can use supplemental aids. This goes for all your students, not just the English Learners or your students receiving 504 or Special Education services.
If a student regularly and successfully uses a supplemental aid during instruction, they should have it during STAAR. Make sure that their use of the support is documented before the test. For more information on documentation requirements, check out our documentation video.
2. What Supplemental Aids Are Available?
Lots of different types of supplemental aids are available to use. In fact, TEA has a complete list of allowable paper-based supplemental aids in Mathematics, Writing, Science, and Social Studies.
For more subject-specific supplemental aids, check out our other videos to learn more.
3. Are There Any Restrictions on Supplemental Aids?
Supplemental aids have some restrictions designed to make sure that they are not direct sources of answers, but rather support memory recall. This means that most supplemental aids must not include content, labels, colors, or pictures that directly provide answers to students. Additionally, all supplemental aids should be in the language most appropriate for the student.
4. What Makes a Good Supplemental Aid?
Supplemental aids should support a TEKS skill and be individualized to meet a student's need. No two students are alike, so the supplemental aids you use for your students should be crafted on a per student basis, not as a one-size fits all. Ultimately, you should know which student needs which tool.
5. Make Sure to Plan Ahead
Supplemental aids work wonderfully for the student that is using them, but they could still be distracting to others. That's why it's important to plan ahead. Some students might require testing in a separate setting to avoid distracting other test-takers with their supplemental aids.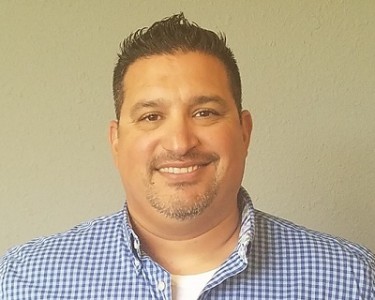 Robert Moreno is an Education Specialist who works with the Progress in General Curriculum team at Region 13 to support local education agencies through professional development workshops and technical assistance. After working for over a decade as a teacher and coach in Central Texas, Robert understands the importance of promoting a positive, growth mindset that will ultimately help students achieve academic success. Robert is dedicated to helping others increase their own capacity through collaborative learning. As an educator, Robert has worked in various settings as a special education teacher, from the behavior classroom to the resource classroom.