1. Accessibility Features May be Provided to any Student Based on Their Need
Did you know that accessibility features may be provided to any student based on their need? A good rule of thumb is that if a student in your class regularly and successfully uses these procedures or materials during instruction, they should have the same ones available during STAAR.
You can't prompt or require that the student use the feature, however as a test-administrator you still have to make it available.
2. What Are the Accessibility Features I Can Offer?
There's an impressive list of all the accessibility features available during STAAR testing:
Amplification Devices
Bilingual Dictionaries
Color Overlay / Setting
General Reminders to Stay on Task
Highlighters and Colored Pencils
Individual Administration
Magnifying Devices / Zoom
Minimize Distractions
Photocopying or Enlarging Non-secure Test Materials
Place Markers and Guidelines
Projection Devices
Read Aloud Writing Prompt to Students
Read Test Aloud to Self
Reading Assistance for Third Grade Math
Scratch Paper, Notes Tool, Sticky Notes
Signing Test Directions
Small Group
Translating Test Directions
Typing Assistance for 4th Grade Writing
3. Some Accessibility Features are Built in to the Online Testing Platform
Many of the accessibility features are built in to the online testing platform. You should plan for your student to use the STAAR online tutorial to practice accessing these features. This way they'll be prepared come test day. Features like color overlay / color setting, highlighters and colored pencils, zoom, place markers and guidelines, scratch paper and notes tool, and sticky notes are already embedded into the platform.
4. General Accessibility Features are Available to Any Student Who Regularly Benefits From Them
Accessibility features aren't limited to only a select population of students. Any student who regularly uses these features can use them on test day. However, there are more intensive versions available to qualifying students in the form of designated supports. Examples of those include oral administration, large print, or signed administration or videos.
5. Know What Your Students Will Use on Test Day
Knowing what your students will use on test day is critical for planning. For example, a student who needs the feature of 'reading the test aloud to self', might need to have the test administered in another room to prevent distracting their fellow students. The impact on other students and the need for security and confidentiality are additional important points to consider.
Check out our STAAR Stuff series for more tips, techniques, resources, and advice related to STAAR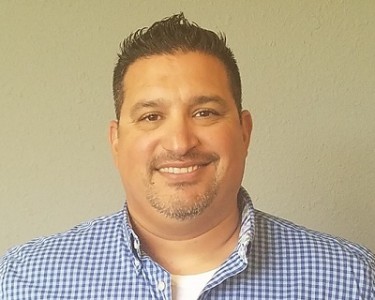 Robert Moreno is an Education Specialist who works with the Progress in General Curriculum team at Region 13 to support local education agencies through professional development workshops and technical assistance. After working for over a decade as a teacher and coach in Central Texas, Robert understands the importance of promoting a positive, growth mindset that will ultimately help students achieve academic success. Robert is dedicated to helping others increase their own capacity through collaborative learning. As an educator, Robert has worked in various settings as a special education teacher, from the behavior classroom to the resource classroom.