TEA has recently released guidance around the December 2020 STAAR End-of-Course (EOC) administrations. As a reminder, December EOC administrations include tests in Algebra 1, Biology, English I and II, and U. S. History.
Students taking a December EOC exam should include those who have been taught all of the TEKS for the course. These may be students who have not passed the course or the EOC, have previously passed the course but not the EOC, or are completing the course during the Fall 2020 semester.
There may be other situations where it would be appropriate for a student to take a December 2020 EOC. Please consult with your District or Campus Test Coordinator (DTC/CTC) to determine December EOC eligibility.
Students who earned an EOC waiver in Spring or Summer 2020 are not required to take that specific EOC. Please see question 8 of the Assessment Guidance document to determine eligibility for the EOC waiver.
EOC Flexibility During COVID-19
Due to the current public health situation, TEA is providing districts with some flexibility in the administration of December 2020 EOCs. This flexibility is in the form of extended online administration windows and the ability to set up designated testing sites.
The online test administration window for December 2020 EOC administrations has been extended to 2 weeks, December 8-18, 2020. This extension is for online administrations only. The paper administration window is still only one week⏤December 8-11, 2020. Online testing is allowed on Monday, December 14, as this date is not during the initial week of testing.
Note that both paper and online English I and II EOC administrations must occur during the first week of testing (English I on December 8 and English II on December 10). There is no provision for these EOCs with constructed responses to be administered during the second week of online testing.
DTCs may request to extend the test administration window for English I and/or II to a two-day consecutive window. A link to the rubric the TEA will use to grant the request is available on the webform.
Designated Testing Site Options
TEA is also allowing districts to set up designated testing sites. Designated testing sites may be at locations such as performing arts centers, hotels, recreation centers, etc. that are away from the students' home campus. The designated testing site must be supervised by a trained test administrator. The district must also ensure equitable access to the site and maintain test security at the site.
Test administration guidelines must be maintained at all times at designated testing sites, including:
1) One test administrator per every thirty students
2) Sufficient time allowed for students to complete the test, including students who receive extra time accommodations
3) Answer documents grouped under the correct Campus and Group Identification Sheets
4) Sufficient bandwidth for online testing
In addition, test administrators must be district personnel who hold valid education credentials, or are supervised by someone who holds appropriate credentials. They also must have been trained in proper testing procedures, and have signed an Oath of Test Security and Confidentiality.
There may be students who are receiving remote instruction but do not participate in the December 2020 STAAR EOC test administration. For eligible students who choose to not participate in the December administration, the school/district should indicate "O" in the SCORE CODE field and "0" in column D of the AGENCY USE field.
TEA continues to evaluate the effects of COVID-19 across the state. They will issue guidance on other test administrations closer to the dates of those administrations. TEA is also pursuing the waiver of participation as it relates to federal accountability and additional flexibility for Spring 2021 test administrations. Continue to check back, because information will be shared as it is available.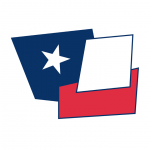 Butch has worked with testing and accountability for 15 years at the campus, district, regional, and state levels. Originally from North Carolina, Butch is the State Assessment Specialist for the Education Service Center Region 13, helping district test coordinators and others navigate the world of STAAR and TELPAS testing. He is available to answer any of your state testing policy and procedure questions.