HB 3906 from the 86th Texas legislative Session (2019) influences a variety of redesign elements to the STAAR tests that must be implemented in the 2022-2023 school year. These elements include a transition to online assessments, adding writing to the reading language arts (RLA) assessments, and limiting the number of multiple-choice items per test. Despite TEA's best efforts to minimize the amount of instructional time spent on testing, these elements require the use of stand-alone field testing to properly integrate these elements into the STAAR testing program.
The stand-alone field test window is February 7-18, 2022. As required by Texas Educational Code, Section 39.035, administering the stand-alone field test is mandatory for any selected campus. Stand-alone field tests will be administered online (no paper answer documents, test booklets, or other materials will be shipped) and districts/campuses will not receive any data from the field tests. TEA will provide further administration information to districts and charter schools in January 2022.
Selection Process
District Test Coordinators (DTCs) should have a list of all schools selected for stand-alone field tests in their CAI TIDE inbox.
Spanish Stand-Alone Field Tests
The only STAAR subject to be field-tested in Spanish will be the grades 3-5 Spanish STAAR reading language arts (RLS) assessments. Because of the limited number of students in the state who take this test this will be a census field test, meaning that any student who will take a grade 3-5 Spanish STAAR RLA test in May will take the corresponding grade 3-5 Spanish STAAR RLA stand-alone field test. There are no campus exemptions for the Spanish STAAR RLA field tests. A student who takes the Spanish STAAR field test will not participate in any other stand-alone field test.
There is no need to rush LPAC decisions on student Spanish STAAR assessment participation. If the LPAC needs more time and has not determined the language (Spanish vs. English) in which a student will participate in the May STAAR RLA assessments prior to the stand-alone February field test window, then that student will not participate in the Spanish STAAR RLA field test. This student would then be required to participate in any other eligible stand-alone field test for which the campus was selected if any.
English Stand-Alone Field Tests
All English STAAR test subjects will be field-tested. Selected campuses will participate in a single grade/subject or course stand-alone field test. A student must participate in the subject for which the campus was chosen if enrolled in that subject regardless of the student's enrolled grade level. A student must participate in an end-of-course field test if the student's campus was chosen and the student will complete the course during the 2011-2022 school year.
Campuses were excluded from the selection process for the following reasons:
Campus selected to administer the National Assessment of Educational Progress during the 2021–22 school year
Campus selected to administer the Progress in International Reading Literacy Study during the 2021–22 school year
Campus had an F rating for the 2018–19 accountability year
Campus identified as Alternate, Disciplinary Alternative Education Program, or Juvenile Justice Alternative Education Program
English learners and students with disabilities must participate in stand-alone field tests to the extent possible. Documentation for field test participation is not required on a student's paperwork. Braille, refreshable Braille, and American Sign Language (ASL) videos will not be available for the field tests. Students who normally use ASL videos who can meaningfully participate with sign language interpreters should participate in the field test, logistics on how the interpreter will access the field test will be provided closer to the testing window.
Volunteers Accepted
Districts not selected to participate in the February field tests may volunteer to do so. Districts that were selected may also volunteer to administer additional field tests. To volunteer, please send the grades/subjects and/or courses and the district and campus names to TEA Student Assessment at studentassessment@tea.texas.gov.
Please contact your District or Campus Testing Coordinator if you have specific questions about a campus's field test participation.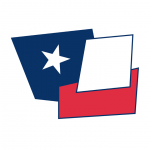 Butch has worked with testing and accountability for 15 years at the campus, district, regional, and state levels. Originally from North Carolina, Butch is the State Assessment Specialist for the Education Service Center Region 13, helping district test coordinators and others navigate the world of STAAR and TELPAS testing. He is available to answer any of your state testing policy and procedure questions.