During the 86th Texas Legislature session in 2019, House Bill 3906 was signed. This house bill creates a number of changes to education and assessment policy in Texas. Here are the main areas of change that HB 3906 creates:
Creation of an Educator Advisory Committee
Prohibition of STAAR administrations on the First Instructional Day of the Week
Creation of Multi-Part Assessments
Requirement to include Non-Multiple Choice Questions
Elimination of the Stand-Alone Writing Tests
Transition to Electronic administrations
Incorporation of interim assessments into Texas Education Code
Creation of an integrated formative assessment pilot
Creation of an Educator Advisory Committee
House Bill 3906 requires TEA to create a new assessment advisory committee. The committee's purpose will be to advise TEA on the development of academically appropriate state assessment instruments. It is expected to also offer advice on the design and implementation of potential changes to the state's assessment program.
This committee must be made up of experts in curriculum and instruction. Content experts and individuals with experience supporting special populations will be included. K-12 educators, K-12 administrators, and higher education may be represented on the committee.
Nominations for committee membership were requested and submitted in August 2019. The commissioner's appointments to this committee are pending as of early October 2019.
First Instructional Day of the Week
House Bill 3906 requires TEA to ensure that STAAR assessments are not administered on the first instructional day of the week, like Monday. This requirement applies to all STAAR assessments for grades 3-8 and End of Course (EOC). It does not apply to STAAR Alternate 2, TELPAS, or TELPAS Alternate assessments.
As a result, the 2019 – 2020 testing calendar has been updated to reflect the new change in administration.
If a district is no longer in session during the June STAAR assessment window then the district may adjust its testing schedule to test on Monday, June 22, 2020. "No longer in session" may be applied on a student-by-student basis.
For example, If Student A is to take the Algebra STAAR EOC retest and finishes receiving instruction on Friday, June 19, 2020 then the student may take the Algebra STAAR EOC on Monday, June 22, 2020. It is important to note that the English I and II STAAR EOC administration dates may not be changed without prior approval from TEA.
Texas Administrative Code (TAC) 101.5001 is being amended to provide clarification that for STAAR scheduling the first instructional day of a week is Monday. This was posted for public comment August 30-September 30, 2019. The proposed effective date is December 2, 2019.
Multi-Part Assessments
House Bill 3906 allows for STAAR assessments to be administered in multiple parts over multiple days, provided no assessment has more than 3 parts. Each part of the assessment must be designed so that, when administered in grades 3 and 4, 85% of the students will be able to complete each part in 60 minutes. When administered in grades 5-8, 85% of the students must be able to complete each part within 75 minutes. The main goal of multi-part assessments is to increase the local districts' flexibility in test administration scheduling.
Multi-Part STAAR Mathematics Assessments
House Bill 3906 allows the state board of education (SBOE) to designate sections of the STAAR mathematics assessment that may be completed with the aid of technology and that must be completed without the aid of technology.
The SBOE rule making process typically takes at least 7 months. Therefore the implementation of the technology aided sections of the STAAR math assessments will be a few years away.
Non-Multiple Choice Questions
House Bill 3906 requires that, beginning with the 2022-23 school year, STAAR assessments items may not include more than 75% of items in a multiple-choice format.
TEA has begun seeking input from educators and stakeholders to identify non-multiple-choice formats that would best be used to access the TEKS. Once the formats have been finalized TEA will work to develop test items to include on the STAAR assessments.
Stand-Alone Writing Tests
House Bill 3906 eliminates the stand-alone STAAR writing tests at grades 4 & 7 beginning with the 2021-2022 school year. Writing skills assessed on the writing test will be included on the STAAR reading assessments in the future.
Electronic Administrations
House Bill 3906 requires TEA and the SBOE to develop a transition plan to administer all assessments electronically, beginning no later than the 2022-23 school year. A report on this transition plan, including a recommended timeline for statewide implementation, is due to the legislature no later than December 1, 2020.
Interim Assessments
House Bill 3906 required the development of interim assessments. The interim assessments are optional and administered electronically. They are predictive of a student's performance on the corresponding STAAR assessment and are not used in Accountability calculations in any way.
Integrated Formative Assessments Pilot
House Bill 3906 requires TEA to establish a pilot program for integrated formative assessment instruments. During the next few years TEA will work with stakeholders to develop this program. Due to the time involved in development it will be a few years before the instruments are ready to be administered.
A report on this pilot program is required to the legislature no later than December 1 of each even-numbered year.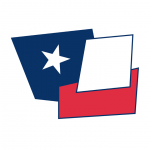 Butch has worked with testing and accountability for 15 years at the campus, district, regional, and state levels. Originally from North Carolina, Butch is the State Assessment Specialist for the Education Service Center Region 13, helping district test coordinators and others navigate the world of STAAR and TELPAS testing. He is available to answer any of your state testing policy and procedure questions.