TEA has released the Spring 2021 State Assessment Guidance document that offers districts and campuses flexibility on the administration of required spring 2021 state assessments. Let's examine what this means for schools as they plan for required spring testing.
Spring Testing is Still Required
Currently, all spring 2021 state testing is still required. Only the second and third administrations of the grades 5 and 8 STAAR reading and math tests have been canceled. Even though state accountability has been put on hold and a request has been made to the USDE to pause federal accountability, it is still important that students participate in state testing this year.
There has been no waiver of graduation testing requirements (as there was in spring and summer 2020). Students completing courses for which there is an EOC in 2020-2021 must pass the EOC as a graduation requirement. TELPAS has not been made optional, and no alternate methodology for reclassifying ELs has been approved by TEA. Teachers in 2021-2022 will not have summative test data to help inform instruction.
Testing Windows
Most testing windows have been extended to allow districts ample opportunities to get students to come in for testing and to be able to social distance students while testing. Unfortunately, due to scheduling constraints, the paper STAAR testing windows could not be extended and are still only 1 week.
The April and May online STAAR testing windows have each been extended to five weeks and the June online STAAR window has been extended to two weeks. In addition, the STAAR Alternate 2 assessment has a two-week preview window and a six-week administration window (due to this extended window, requests to extend the preview window will not be approved). The TELPAS grades 2-12 reading domain tests and the TELPAS Alternate assessment will have seven-week windows, with the remaining TELPAS tests staying with a six-week window.
Spring Testing Sites and Tools
Students must come to the campus or a designated testing site to take any assessment that is administered as a traditional test or requires interaction during its administration. This includes all STAAR assessments, STAAR Alternate 2, and the grades 2-12 TELPAS reading and listening/speaking domain tests.
TELPAS Alternate, grades K-1 TELPAS (all domains) and grades 2-12 TELPAS writing domain are all assessed holistically and may be conducted virtually at the district's discretion. Districts must determine what electronic tools will be used and ensure that the process is valid and FERPA regulations are maintained. As was the case with electronic TELPAS writing submissions in spring 2020, samples where the student relies heavily on dictionaries or thesauruses, or used editing tools, should not be included in their writing collection. Writing collections must be complete.
Just as with the December STAAR administrations, districts may set up alternative testing sites to accommodate testers. These sites may be at any location (performing arts centers, hotels, etc.) as long as they are supervised by a trained test administrator (at least one administrator per every 30 testers). The district must ensure that any alternative testing site provides equitable access and allows the district personnel to maintain test security. In addition, the student must be provided sufficient time to complete the assessment, especially those who have extra time as an accommodation. If testing is conducted online, sufficient bandwidth must be available.
Hybrid Instruction Waivers
If a campus wants to restrict on-site students to just testers on test administration days, the district must submit a hybrid instruction waiver. There is a waiver form for grades 3-8 and one for grades 9-12.
These waiver requests will be conditionally approved by TEA upon submission but do require board approval (the date of approval is required to be entered on the form). A hybrid instruction waiver is required not only to limit physical attendance for state tests but also for national tests that are administered on school days (PSAT-8, ACT Inspire, SAT, ACT, TSIA, etc.).
TELPAS Testing
TELPAS raters are required to complete additional training prior to conducting ratings. The online basic training (required of new raters and raters who have not calibrated in the last three years) may be completed independently. Calibration, which is required annually for all raters, must be completed in a monitored setting.
This year, calibration may be completed in a monitored virtual or remote setting (at the district's discretion) using Zoom, Google Meet, Teams meeting, etc. Participants must remain in the proctor's view at all times. The session may not use breakout rooms, and the proctor should not have to scroll to see all participants at one time. The chat and/or messenger feature must be disabled for participants.
Finally, as with all testing procedures, please be sure to check with your district test coordinator to determine which of the flexibilities mentioned above are allowed in your district.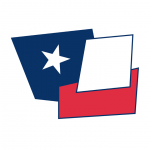 Butch has worked with testing and accountability for 15 years at the campus, district, regional, and state levels. Originally from North Carolina, Butch is the State Assessment Specialist for the Education Service Center Region 13, helping district test coordinators and others navigate the world of STAAR and TELPAS testing. He is available to answer any of your state testing policy and procedure questions.