As it has for the past few years, the Texas Education Agency (TEA) has created optional online interim assessments for the 2020-2021 school year that align to the Texas Essential Knowledge and Skills (TEKS). These assessments were developed with Texas teachers and include some released STAAR items. They are available at no cost to districts and charter schools and are not tied to accountability.
Testing Windows
The Interim Assessments are available during two testing windows. The window for Opportunity 1 is August 17, 2020-March 31, 2021 and Opportunity 2 is available during the November 23, 2020-March 31, 2021 window.
Opportunity 1 Interim Assessments include Gr 3-8 Math and Reading (including Spanish for Gr 3-5) and Algebra I. The Opportunity 1 tests will be also be available with a different form during Opportunity 2.
Opportunity 2 Interim Assessments include Gr 5 & 8 Science (including Spanish for Gr 5), Gr 8 Social Studies, English I & II, Biology, and U.S. History. Opportunity 2 tests will not be available during Opportunity 1.
A student may attempt each subject up to 10 times during each opportunity window that it is available. 2020-2021 Opportunity 1 tests will use the same form that was available during 2019-2020 Opportunity 2 for the Opportunity 1 window.
Home Administration Option
For the 2020-2021 school year, the Interim Assessments may be administered to students at home. Unlike the End-Of-Year (EOY) and Beginning-of-Year (BOY) assessments, parents may not register students for the interim assessments. All student registration must be done by the student's district or charter school.
Information on home administration of the Interim Assessments is located in Section 10 | COVID-19 Administering Interim Assessments at Home in the Interim Assessments User Manual. In addition, results from home administrations are not made available to students and parents immediately. Student results are available to authorized users of the STAAR Assessment Management System only.
Linear vs. Multi-Stage
The Interim Assessments are designed as either linear or multi-stage. Linear tests are the conventional tests we are most used to. All students progress through the test with the same items in the same order. Students who take one of the linear Interim Assessments will take the same test each time they attempt it. The Gr 5 & 8 Science, Gr 5 Spanish Science, Gr 8 Social Studies, Biology, and U.S. History Interim Assessments are all linear tests.
The remaining Interim Assessments (Gr 3-8 Reading and Math, Gr 3-5 Spanish Reading and Math, Algebra I, and English I & II) are multi-stage tests made up of two parts. Each test taker will take the same part 1. Once completed, the test application will take the student to a part 2 that is either easier than, the same difficulty as, or more difficult than part 1 based upon the student's performance in part 1.
Once part 1 is completed, the student is unable to go back and change any responses in that section. With the multi-stage tests, it is possible that the student will see different items during multiple attempts in part 2 depending upon which set of items they are directed to. The routing information (which of the part 2 sections to which the student was taken) will be available on the individual student report.
Embedded Supports
These assessments offer many of the same embedded supports as the STAAR tests. Text-to-Speech and Content and Language Supports are included in all Interim Assessments⏤ both English and Spanish versions.
A basic calculator is available for Gr 3-7 Math and Gr 5 Science. Refreshable Braille is available for Gr 3-8 Reading (English only), Gr 8 Social Studies, English I & II, and U.S. History. Refreshable Braille cannot be combined with any other embedded support. Speech-to-Text and Spelling Assistance are not available on these tests as there are no constructed response items. The Sign Language Videos are also not available for any of the Interim Assessments.
Available Reports
District, campus, and student-level reports are available for the Interim assessments. Student-level reports will contain the student's response to each test item, the TEKS student expectation for each test item, and a pop-up window with the test item itself. New this year will be detailed data from each re-attempt that a student makes for each Interim Assessment⏤ data that was previously only available for the first attempt.
Reports will continue to give a statistical probability of the student achieving "Approaches", "Meets", and "Masters" grade level expectations on STAAR assessments (based on the student's first attempt).
More resources, including support videos, FAQs , and assessment blueprints are available on the TEA STAAR Interim Assessments web page.
Keep up on all things STAAR
Get the latest updates, strategies, and resources to improve your STAAR performance.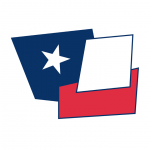 Butch has worked with testing and accountability for 15 years at the campus, district, regional, and state levels. Originally from North Carolina, Butch is the State Assessment Specialist for the Education Service Center Region 13, helping district test coordinators and others navigate the world of STAAR and TELPAS testing. He is available to answer any of your state testing policy and procedure questions.