Student Assessment at TEA has recently announced the major testing program changes for 2021-2022. As is the norm after a legislative session, many of these changes are the result of laws passed by the recent legislative session (87th Regular Legislative Session).
HB 4545
HB 4545 eliminates the Student Success Initiative (SSI) grade retention and retesting requirements for grades 5 and 8 mathematics and reading. There will be only one administration of the grades 5 and 8 mathematics and reading STAAR assessments going forth. This administration will occur in May to correspond with the other grades 3-8 STAAR assessments. Promotion/retention requirements for grades 5 & 8 should correspond to the requirements for grades 3, 4, 6, and 7.
HB 4545 also repealed Texas Education Code 39.0238 regarding postsecondary readiness assessments. As a result, TEA will no longer offer the optional STAAR EOC Algebra II or English III assessments.
New accelerated instruction requirements are also required under HB 4545. Please visit the TEA Accelerated Learning Resources webpage to learn more about these requirements
SB 1267
SB 1267 eliminates the annual test security and administration procedures training for most testing personnel. Campus Testing Coordinators (CTCs) are still required to receive annual training and may require annual training for other testing personnel. All testing personnel are required to receive training once in test security and procedures, are responsible for signing an oath, and must comply with state assessment requirements. Annual training is strongly encouraged.
Similar restrictions apply to the TELPAS rater calibration activities, however, the law allows for required calibration activities based on significant changes in the program. Because the transition to a new Learning Management System (LMS) is considered a significant change the rater calibration activities will still be required for the 2021-2022 school year.
STAAR Reading Language Arts (RLA)
In 2021-2022 the STAAR grades 3-8 RLA assessments will assess only the 2017 reading standards, embedded multiple-choice field test items will cover the 2017 reading and writing standards. The STAAR EOC for English I and English II will assess only the 2017 reading and writing standards and embedded field-test items will cover the 2017 reading and writing standards, Embedded field test items are not included in the student's STAAR test score. Updated STAAR RLA curriculum documents will be posted soon. STAAR RLA blueprints are not changing. There will be no changes to the mathematics, science, or social studies assessments for 2021-2022 testing.
Accessibility
Students taking the STAAR grade 8 mathematics and Algebra I EOC assessments will be able to choose between the Desmos and Texas Instruments graphing calculators for their embedded online calculator. This will be a student's choice. Once the calculator icon is clicked the student will select which embedded calculator they wish to use.
The pencil tool has been removed. The tool was being overused for taking notes, computations, etc. directly on the computer screen that should have been done on scratch paper. The tool had a limited amount of pixels that could be used and students were running out before completing the test which was causing confusion. It was determined that other tools (i.e. the online highlighter) could accomplish the original intent of the pencil tool and so the decision was made to remove it.
Text-to-speech (TTS) will now have 2 levels of support starting with the December EOC administration. Auto TTS will read all eligible parts of the item and answer choices to the student in the order they are presented before allowing the student to select an answer choice. "Regular" TTS will still allow the student to choose what they need read by clicking an icon beside the question and each individual answer choice. The option must be selected in TIDE prior to the student beginning the test and will apply to the entire test, students will not have the option to choose their own level of TTS support per item.
The TELPAS reading assessment for grades 2-12 will be available in Braille. English Learners who regularly use this support will be able to have it for the TELPAS reading domain test.
Proposed Standardized TELPAS Writing Test
TEA is exploring the development of a standardized writing assessment for TELPAS grades 2-12. This is based on educator feedback and will reduce administration requirements for TELPAS testing. AS a result of this exploration, the spring 2022 TELPAS reading assessment will contain embedded TELPAS writing field test items. Further guidance on the TELPAS reading assessment will be provided well in advance of the TELPAS assessment window.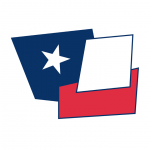 Butch has worked with testing and accountability for 15 years at the campus, district, regional, and state levels. Originally from North Carolina, Butch is the State Assessment Specialist for the Education Service Center Region 13, helping district test coordinators and others navigate the world of STAAR and TELPAS testing. He is available to answer any of your state testing policy and procedure questions.