With school closures due to COVID-19 announced right in the middle of the busy spring season, you may have some loose ends in regard to your teacher appraisal. While your district will have some local guidance, and TEA has implemented a system for districts to apply for waivers to cover legalities, here are a few ideas to keep your information organized and ready for whatever may transpire over the next few weeks.
Things to Document
Use a simple spreadsheet with checkboxes or, even better, dates that these teacher appraisal tasks were completed. Here's a sample template you can use. You may also be able to access a tracking system within the database your district uses to capture evaluation data.
Choose what works best for you and celebrate that you are taking action, rather than requiring perfection of yourself. The idea is to take one thing OFF your overloaded plate and relieve your mind of the nagging concern about this incomplete task! Document what you have completed with every staff member thus far, so if you are asked about it later you have the details at your fingertips.
Below are some things you may want to include in your checklist:
Goal Setting Conference Professional Development Plan
You probably did this at the beginning of the year.
Student Growth Plan Reviewed
This likely occurred with your goal setting conference, and it will vary depending on what method your district has chosen to evaluate student growth.
Walk-Throughs
Include how many you completed and the dates of each.
If you have feedback formally documented somewhere, include the link on your spreadsheet.
Check-in on Student Growth
This may have occurred simultaneously with a pre-conference for a formal observation.
Pre-Conference
This was prior to the announced formal observation.
Formal Observation
It can be announced or unannounced.
Include links to scripting notes, photos snapped of visual resources, and information collected from the teacher between the observation and the post-conference.
Link written feedback from formal observation.
Post-Conference
If you finished an observation but weren't able to hold the post-conference prior to school closure, I have good news! You can hold this conference virtually with your teacher.
If the time extends beyond the allowed 10 days, include a note explaining the circumstance causing the delay.
Summative Conference Including the Student Growth Component
Some early birds may have started these, but for others, perhaps not.
Setting a time to talk with each of your teachers at the end of the year, regardless of how far you got on their evaluation, will be a good opportunity to reflect, reinforce the positives, review the goal setting document, and set the stage for continued growth next year.
Depending on COVID-19 restrictions and guidance as we near the end of the semester, this too can be held virtually if needed.
Wait for District Guidance
Your leadership, including the HR department, are considering the best avenues to proceed. This includes possibly applying for the waiver offered by TEA. Your district will communicate with you about the decisions they make in relation to teacher appraisal. If you have your documentation organized and ready, you will be in a great position to respond when asked about your work.
As a campus leader, you have so many tasks to address in these uncertain times. Taking the time to document your progress on teacher evaluation is one way to ensure you have everything in order for your own future reference. This will also make it easier to respond to those who may ask for this information later.
Stay current on how COVID-19 is changing Texas Education.
Check out our weekly updates and get resources to help you through this transition.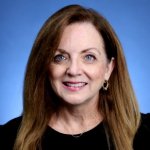 LaWanda Carley is a Senior Coordinator for Educator Evaluation and Leadership here at Region 13.