TEA has made both the TELPAS and TELPAS Alternate assessments optional for LEAs to complete for the 2019-2020 school year. For those who want to complete these assessments, the windows for completion have been extended through May 29, 2020. Scoring data will be provided for each domain (reading, speaking, listening, and writing) that a student completes. Completion priority should be given to those students with a high potential for reclassification and those with Individual Education Plans (IEPS), 504 plans, or other exceptional needs.
The following activities may not be completed from home:
Callibration
Administration of the online 2-12 reading, speaking, and listening domain tests. LEA's cannot request a special administration (holistic rating) of the speaking and listening domain because the student failed to complete these online tests prior to school closure.
The following activities may be completed from home if allowed by the LEA.
The LEA must ensure that all processes completed by raters at home are valid and that FERPA regulations are maintained.
Rate holistic domains (reading, writing, listening, and speaking) for grades K-1 if raters have sufficient information
Rate 2-12 writing collections

Writing collections must be verified and complete as outlined in the TELPAS Rater Manual
Writing samples may continue to be collected via digital learning or physical paper writing assignments

Samples in which the student relied heavily on editing tools or dictionaries may not be included in TELPAS writing collections
Writing samples should continue to be examples of authentic work and not specifically created for TELPAS
Please refer to the Logistical Considerations for Paper-Based Packet Pickup guidance for handling paper material assignments
During the rating process the LEA may allow staff to use text, email, video conferencing, and other electronic tools to share information and data to complete the rating process. The LEA must ensure that the procedures used in the rating process are compliant with all FERPA regulations.
If staff need to return to a school building to retrieve writing samples, rating rosters, Observable Behaviors, etc. then all current local regulations for building access must be followed as well as the handling paper material assignments guidelines.
If an LEA chooses not to complete TELPAS or TELPAS Alternate administrations there is no special notification to TEA required. If scores for a student who complete all or part of the assessment domains are wanted, the LEA should make sure that all tests are submitted or marked complete and the student's test session has been ended. For TELPAS Alternate all items must be answered on the score entry screen and the test submitted.
The following adjustments to LPACs are available for the remainder of 2019-2020:
Alternative meeting methods (phone, video conference, etc.)
Electronic signatures (that meet the LEA's policy)
Optional parent representation (still highly encouraged)
Extended reclassification deadline (through the first 30 calendar days of the 2020-2021 school year)
Because of the waiver of all state standardized reading assessment requirements within the English Learner reclassification criteria TEA has created a reclassification flowchart to assist LEAs in determining 2019-2020 English learner reclassification criteria. This flowchart is located on the TELPAS and LPAC Guidance document dated March 22, 2020. The flowchart includes paths for both students who completed all 4 domains of the TELPAS assessment and for students who did not.
Key components of the English Learner Reclassification LPAC Decision Flowchart:
The use of an English Learner Reclassification Rubric for teachers to provide documentation of the student's academic English Language proficiency
The use of the LAS Links Assessment for students who did not complete all 4 domains of the TELPAS assessment (with extended timeline through the first 30 calendar days of the 2020-2021 school year). Please note that LAS Links should only be administered to ELs who have the potential for reclassification.

LAS Links and TELPAS may not be combined to meet reclassification criteria

LPACs have through the first 30 calendar days of the 2020-2021 school year to determine reclassifications
Districts may consider individual student situations when deciding which path of the Reclassification Flowchart to use. Students who completed all four domains of TELPAS will be considered for reclassification based on their TELPAS score. If a student did not complete all 4 domains of TELPAS and has the potential for reclassification, then LAS Links is administered and reclassification is based on that score.
Because of the waiver of the STAAR Alternate 2 assessments the reclassification process for English Learner students with the most significant cognitive disabilities has been adjusted for 2019-2020 as well. The English Language Proficiency component of the Individualized Reclassification Process for these students must be completed for the 2019-2020 school year even if the student is not present. TELPAS Alternate for grades 2-12 or the holistic rating in TELPAS for grade 1 is the only way for these students with the potential for reclassification to reliably and appropriately meet the English Language Proficiency component. The English Learner Reclassification Rubric-Alternate must also be completed. The LPAC reclassification process timeline for these students is also extended through the first 30 calendar days of the 2020-2021 school year.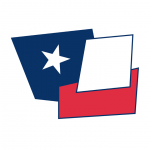 Butch has worked with testing and accountability for 15 years at the campus, district, regional, and state levels. Originally from North Carolina, Butch is the State Assessment Specialist for the Education Service Center Region 13, helping district test coordinators and others navigate the world of STAAR and TELPAS testing. He is available to answer any of your state testing policy and procedure questions.