There are many changes to Texas student assessment for the 2021-2022 school year. This blog post will examine the known changes as well as some of the things that will not change for the upcoming year.
Change in Test Vendor
Cambium Assessments, Inc. (CAI) will be the new state test vendor starting in 2021-2022. CAI will handle all of the state testing program (STAAR, STAAR Alternate 2, TELPAS, and TELPAS Alternate). This means that testing personnel will need to learn new processes for all testing activities (ordering, registration, accessing reports, etc.) and students will have a new testing interface for online testing. On the positive side, testing personnel will now have only one system to access for all state testing. They will have to remember only one password and will have the same processes (ordering, registration, etc.) for each assessment. Students will also interact with the same user interface for all state tests.
Pearson will still be involved in the state testing program but in an entirely behind-the-scenes role. Pearson will help develop test items and build test forms. ETS will no longer have a role in the Texas Assessment Program.
Elimination of Tests
The Texas Assessment Program has been streamlined. The stand-alone grades 4 & 7 writing STAAR assessments have been eliminated, as have the optional Algebra II and English III EOCs. These tests will no longer be provided by TEA.
HB 4545 eliminated the automatic retention of students in grades 5 & 8 based on their reading or math STAAR test results. Because of this, the retesting of grades 5 & 8 reading and math STAAR assessments has been discontinued. At this time it is not clear if these assessments will be administered in April (when they have been historically administered for the first time) or May (with the other 3-8 STAAR assessments).
Grades 3-8 Reading Language Arts Redesign
The grades 3-8 reading STAAR tests are currently undergoing a redesign. In spring 2022 the 2017 Reading Language Arts TEKS will be assessed and the number of cross-curricular passages on the assessments will increase. The tests will continue to have embedded multiple-choice field test items covering revising and editing. Embedded filed test items do not affect the student's test score. There will not be a writing prompt item on the 2022 3-8 reading STAAR tests.
Stand-Alone Field Tests
To meet the legislative requirement that no more than 75% of the points on the STAAR tests come from multiple-choice items TEA has been developing new item types. Because these item types are so different from the ones on the current tests they cannot be embedded. Schools will be notified by August 23, 2021, if they have been selected to participate in stand-alone field tests from February 14-18, 2022. All STAAR grade level and subject tests will be field-tested. Participation will be online only and is mandatory for all selected schools.
Shorter Testing Windows
The windows for administering all state tests were extended in 2020-2021 due to COVID-19 concerns. With the relaxing of recommended CDC COVID-19 restrictions, the testing windows for 2021-2022 have been returned to their pre-pandemic lengths.
Optional Testing Opportunities
TEA will again offer the Beginning-of-Year (BOY) assessments. These assessments are created from released STAAR test items and are meant to diagnose the student's learning of the TEKS during the 2020-2021 school year. Therefore the BOYs should be administered to students in grades 4-12 based on their 2020-2021 enrolled grade level or course. Students may be registered July 31-October 8, 2021 and the BOY assessment window will be August 16-October 15, 2021. More information is forthcoming.
Interim Assessments will be available during the 2021-2022 school; year for all STAAR assessed grades and subjects. Registration for the Interim Assessments will open July 31, 2021, and extend through April 8, 2022. These subjects will be available during Administration Window 1 (September 7-December 17, 2021) and Assessment Window 3 (January 10-April 15, 2022: grades 3-8 reading (including 3-5 Spanish), grades 3-8 math (including 3-5 Spanish), Algebra I, English I, and English II. These subjects will only be available during Administration Window 2 (November 8, 2021-April 15, 2022: grades 5 & 8 science (including grade 5 Spanish), grade 8 social studies, Biology, and U.S. History. More information is forthcoming.
TEA will also continue to offer the Texas Formative Assessment Resource (TFAR) to districts during the 2021-2022 school year. TFAR is an online tool that educators can use to create formative assessments by using items from a TEKS-aligned item bank or writing their own items. It will allow teachers to analyze the results of these assessments and immediately adjust lesson plans accordingly. TFAR is meant to be a supplement to any existing district resources and practices. More information on TFAR is forthcoming.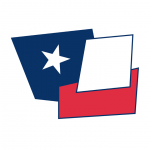 Butch has worked with testing and accountability for 15 years at the campus, district, regional, and state levels. Originally from North Carolina, Butch is the State Assessment Specialist for the Education Service Center Region 13, helping district test coordinators and others navigate the world of STAAR and TELPAS testing. He is available to answer any of your state testing policy and procedure questions.