As any teacher knows, there's a whole slew of rules and regulations to remember on test dates. One critical policy of STAAR involves the use of dictionaries during testing periods. There are five points you have to remember when using dictionaries.
1. Which tests allow the use of dictionaries?
If you're administrating any of the reading tests from 3rd to 8th grade, your students must have access to a dictionary. Likewise, if you're administering the 4th and 7th grade writing tests, your students need access to a dictionary.
2. What types of dictionaries are allowable?
Not all dictionaries are alike. On the state assessment, students can use the old-fashioned printed dictionaries as well as electronic dictionaries including applications found on a tablet or computer. If you're using the electronic option you have to make sure to follow all test security and technology requirements.
As a part of this policy, students are also allowed to use a thesaurus.
You cannot use dictionaries that are subject specific or that have been made by the teacher or student.
3. How do I know which dictionary to choose?
Whatever dictionary you provide should be one your students use daily. Don't give them a new dictionary app on the test date.
4. What about bilingual or ESL dictionaries?
Bilingual and ESL dictionaries are both allowed. If your student uses this type of dictionary in instruction and for tests, you should provide it during the STAAR Test. This includes sign language and picture dictionaries for those who use them on a regular basis.
5. How many dictionaries should I have?
You're required to have at least one dictionary for every five students. If feasible, you should have one for every three students in the room. As for specialized dictionaries like ESL, bilingual, sign, or picture dictionaries, you should provide one for each student who needs it. This way you're students are not wasting time waiting for dictionaries to become available.
This year a dictionary tool is provided within the test platform for all students taking the online version, both in English and in Spanish. Make sure that if your students are using this feature, they've practiced using it during the STAAR online tutorials.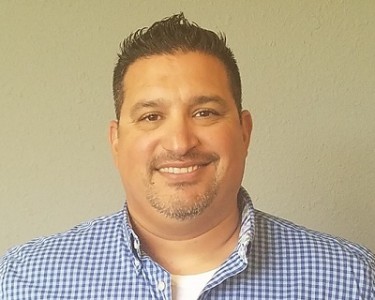 Robert Moreno is an Education Specialist who works with the Progress in General Curriculum team at Region 13 to support local education agencies through professional development workshops and technical assistance. After working for over a decade as a teacher and coach in Central Texas, Robert understands the importance of promoting a positive, growth mindset that will ultimately help students achieve academic success. Robert is dedicated to helping others increase their own capacity through collaborative learning. As an educator, Robert has worked in various settings as a special education teacher, from the behavior classroom to the resource classroom.