If you've been an educator in Texas for the last two years, or you're brand new to Texas, you've likely heard about the A-F Accountability system. It's a rating system established by the Texas Education Agency that allows them to evaluate the academic performance of Texas public schools and assign a letter grade (A-F) to districts and campuses.
The calculations are broken into three areas: the student achievement domain, the school progress domain, and the closing the gaps domain. Each one is is measured, and each domain is ultimately given a letter grade.

What's included in the Closing the Gaps Domain
The Closing the Gaps Domain uses disaggregated data to demonstrate differentials among racial/ethnic groups, socioeconomic backgrounds, and other factors. The construction of, and indicators included within, align the state accountability system with the Every Student Succeeds Act (ESSA).

Included it this domain is 14 student groups and 4 components.
All students
Seven racial/ethnic groups:

African American
American Indian
Asian
Hispanic
Pacific Islander
White
Two or more races

Economically disadvantaged
Students receiving special education services
2018 Accountability Manual
28 Chapter 4—Closing the Gaps Domain
Students formerly receiving special education services
Current and monitored English learners (through year 4 of monitoring)
Continuously enrolled
Non-continuously enrolled
Academic Achievement
This includes STAAR Performance Status at the Meets Grade Level or above standard in English Language Arts / reading and mathematics
Federal Graduation or Growth Status
This component includes Academic Growth Status: The School Progress, Part A domain data in reading and mathematics for Elementary and middle schools and Federal Graduation Status for high schools, districts, and K-12 campuses.

English Language Proficiency
This component measures an EL's progress towards achieving English language proficiency. Current ELs are the only students evaluated in this component.
School Quality or Student Success
This component measures the STAAR Component of Student Achievement for elementary and middle schools and CCMR Performance Status for highschools, K-12s, and districts. If a high school, K-12, or district doesn't have CCMR data, STAAR component is used.

How is this score calculated?
Closing the gaps makes up 30% of your campus or district's overall letter grade. Credit is awarded based on the weighted performance of student groups against annual targets. The Closing the Gaps domain score is based on the four components weighted according to your district or campus type.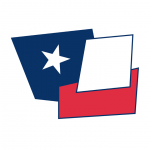 Melinda Marquez is the Coordinator for School Improvement & Accountability here at ESC Region 13.