Finding classroom management strategies that improve classroom behavior can be difficult. We've written before about how to create efficient and effective classroom rules but building better classroom behavior involves more than just rule making.
Ask yourself, does student misbehavior have you considering a different career or at least have you counting down the days until summer? Student misbehavior and disruption can be one of the most frustrating parts of our job.
Unfortunately, there is not a magic wand that will make all the classroom behavior issues disappear, but there are many very effective classroom management strategies that will make your lessons much more successful. It is not easy, but none of us got into teaching because we thought it would be easy!
Here are some classroom management strategies for better classroom behavior.
Use evidence based practices
Set the stage for appropriate behavior
Actively engage your students
Take back your power
Use Evidence-Based Practices
This is what all instructors should be, and probably already are, doing! Five evidence-based practices for classroom management include maximizing classroom structure, identifying, defining and teaching expectations, increasing academic engagement, establishing a continuum of supports to encourage appropriate behavior, and establishing a continuum of supports to discourage inappropriate behavior.
Set the Stage for Appropriate Behavior
When it comes to inappropriate behavior, prevention is the best form of intervention. We can prevent inappropriate behavior from happening by setting our students up for appropriate behavior. This means modeling appropriate behavior while also creating a positive environment for your students.
Greet students by name at the door, actively supervise your room for appropriate and inappropriate behaviors, make your classroom expectations clear, and reinforce the behavior you'd like to see. All of these actions help your students better understand what appropriate and inappropriate behavior looks like.
Actively Engage your Students
It might seem simple, but an active student simply has less time to engage in inappropriate behaviors. Provide your students plenty of opportunities to respond to what you're teaching by using participatory engagement strategies.
Examples of participatory engagement strategies include using sentence stems, checking with partners, keep writing till you say stop, asking students to put their elbow in the air when they know the answer, and so much more. The goal is to make sure your students spend more time engaged with the lesson and less on off-task behavior.
Take Back your Power
Teachers often struggle with inappropriate behavior because they feel powerless in the situation. Teachers will use phrases like, "Don't make me have to…" or "We're not going outside until…" when attempting to correct inappropriate behavior in the classroom. This type of language gives all the power to the student or makes them look as if they have all the power.
Instead of giving students the illusion of control, practice changing your sentence construction to take back your power. When it gets too loud in a classroom say, "I'm going to stop reading and review the expectations because it's too loud in here." The goal is to phrase it as what you, the teacher, can do rather than what they, as the students, must do.
These ideas can be used to prevent misbehavior, to avoid a power struggle, and provide a short, immediate response to a behavior which will allow you to deal with it at a more appropriate time. No one strategy will solve all your behavior issues, but adding these ideas to your toolbox will help prevent misbehavior and increase time on academics.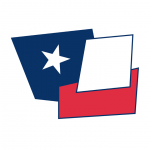 Janice Burch has 28 years of experience in education. She is currently in her 12th year as an Education Specialist at Region 13. Janice provides trainings and coaching on a variety of topics including Positive Behavior Interventions and Supports (PBIS), classroom management, CHAMPs, CPI, and Dealing with Difficult Students.