Technology is one of the many languages today's kids and adolescents are fluent in! However, while our students are fluent in technology, they might not be as fluent in creating calmer responses, lowering their anxieties, and promoting their overall wellbeing.

We've gathered up a collection of apps that focus on teaching your students how to create calm responses, lower anxieties, and promote their wellbeing, in and outside of the classroom.
1. Stop, Breathe & Think
Stop, Breathe & Think has one mission: to help kids discover their superpowers of quiet, focus and peaceful sleep! This simple app is great for smaller children, it asks them to check in with how they're feeling and choose missions to help create their own "force field of calm."
2. Smiling Mind
A mindfulness app with dedicated programs for youth and classroom, Smiling Mind is a daily meditation and mindfulness app that works with any device. It was developed by psychologists and educators working together and has plenty of different programs to choose from, including stress management, sleep, attention and communication, wellbeing, and mindful eating!
3. Emotionary
Designed to mimic the dictionary, this app guides users through their five primary emotions to find the categories of feeling that fit them best. Their goal is to help your students and kids better describe and understand their emotions by defining them. It comes complete with 100+ emotions and feelings to choose from.
4. Headspace
Headspace is a really popular mindfulness app that's targeted towards both kids and adults. Included in Headspace are tons of lessons walking you through mindfulness activities and helping you begin daily meditation, get better sleep, manage your stress and anxiety and so much more.

Lessons are accompanied with playful and kid-friendly videos that streamline the mindfulness process and keep you focused on your goals.
5. TanZen

A bit of departure from the mindfulness focused lessons, TanZen is a puzzle app that's all about helping you relax and unwind. The puzzles are simple and relaxing to piece together and designed to be picked up and played for two minutes or two hours when we need a relaxing distraction.
Do you have an app you use with your students to teach them mindfulness, how to handle anxiety, or help them with other emotions? Let us know in the comments below!
Learn more behavior management tips at our 2023 BEHAVE! Conference
June 12th | Education Service Center Region 13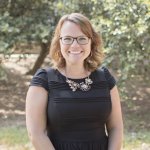 JoEllen is the Mental Health Liaison between Region 13 and the Local Mental Health Authorities.