ESC Region 13 will be open beginning March 23. However, our 5701 Springdale Road location will remain closed. Since we know that learning never stops, we'll continue to provide professional development to you during this unprecedented situation. Since you can't come to us, we're coming to you digitally. Our education specialists are teaming up with our digital learning team to convert the majority of our in-person workshops to an online format. The majority of our workshops are still planned to go on, just digitally.
If you are currently registered to attend a workshop with us between March 23 and April 3, please check the email address you have registered with your E-Campus account. Our specialists will be communicating via email on the status of your workshop and how to attend virtually.
Please continue to check our website and social media messaging for the latest information. We're also creating a dedicated section of our blog specifically for resources related to digital learning and COVID-19. You can find that here, or through the full url: https://blog.esc13.net/tag/covid-19
We thank you for your support as we continue to work together as a community to stay safe and healthy. If you have any questions regarding workshops or how we can best support you, please email us at questions@esc13.net.
Stay current on how COVID-19 is changing Texas Education.
Read our weekly updates and get resources and help from our blog.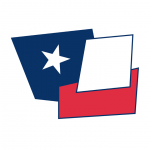 For over 50 years, Region 13 has created great things for great educators, like you. Our mission is to ensure our students and schools succeed at every level, from administrative efficiency to assessment support. We are committed to you as members of our educational community with our core values at heart: Service, Innovation, Excellence, Client-Centered, Integrity, Student-Focused. As fellow educators, our expertise stems from sharing the same experiences you do, so whether you're searching for a workshop, classroom product, technical assistance, or program service, Region 13 is your trusted partner in educational success.