Schools in Texas are temporarily closed because of the COVID-19 pandemic for the foreseeable future. Much is still unknown about the continuing impact this will have on schooling in the coming weeks and months.
This has raised the issue of how students and families who rely on school breakfasts and lunches will be able to access food resources.
However, many nonprofits, state and federal agencies, schools, and other groups have come together to make sure students receive these meals.
District Food Resources in Region 13
TEA has an updated list of school meal sites on School Meal Finder. Just enter your location, and you will find a map with food sites near you. This website also includes what meals are provided, times of food pickup, and the start and end dates.
In addition, you can call 2-1-1 or visit AuntBertha.com to be connected with free or reduced cost resources in your area.
Stay current on how COVID-19 is changing Texas Education.
Read our weekly updates and get resources and help from our blog.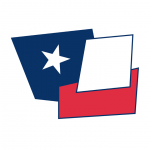 Beverly Shaw is a Program Manager for Child Nutrition here at the Education Service Center Region 13.