Educators know the difficulties of the summer slide⏤the phenomenon where students lose significant gains in math and reading over the summer months. But now, research is coming out on the devastating effects of the so-called COVID-19 slide. We must pay attention to the informal and formal student data surrounding the implications and impact of the COVID-19 pandemic and what we can do to address it.
According to a research brief from NWEA (2020), "Policymakers and educational leaders have the unenviable responsibility of making difficult decisions well into the 2020-2021 school year and beyond. Now more than ever, we need school data to inform evidence-based policies to support our students, teachers, and families on the path to recovery" (p.2).
As leaders, we must take this current information and begin to plan with our teams and stakeholders, at whatever level, to map out how we are going to address the areas of significant gaps in learning that students are currently enduring.
In a recent presentation from the Department of Education called, Learning in a Pandemic, I heard some fascinating statistics on the state of education in the US. Let's dive into the school data and discuss some takeaways. But remember that with any data analyses and interpretation, there are always multiple variables and extenuating circumstances. So we must use caution when making practical, short and long-term decisions.
COVID-19 Impact Data
In the COVID-Sim project research study, Dr. Macke Raymond, the Director of CREDO, compared fall 2019 student data with fall 2020 student data from the 20 states in this simulation project. It estimated what students would have learned had COVID-19 not occurred and the COVID-19 impact on learning, with help from the NWEA.
Learn more about how to address learning loss at our Learning After COVID: Responsive Planning 2021+ series.
Math Losses vs. Reading Losses
They found that learning losses in math were greater than reading in every state. They hypothesized that this is due to the fact that we use reading (language arts) in our day to day lives more frequently.
Equity Effects
When comparing the loss estimates between high-minority/high-poverty schools and low-minority/low-poverty schools, they found that the first group has the largest amount of learning loss and the second group has the smallest.
Dr. Macke Raymond stated that "students who were already at the back of the pack, are the ones who had the largest impact, and are being moved even further back relative to the impacts for other students."
So COVID-19 magnifies pre-existing achievement gaps. The effects are inversely related to overall achievement: students with lower achievement have greater losses. This means that we can no longer assume common starting points and fixed pace of learning.
Learning Loss Based on School Attendance
This graph represents students from the 20 states examined in the study attending the traditional 180 days of school and their learning loss or not attending the school over that school year. For example, the average loss of learning was 64%, or in other words, as if they had not attended school for 116 days of reading instruction. With math, the worst-case scenario was 232 days of loss of learning for some students (as if they did not attend school for 232 days at this time).
Recommendations Based on Student Data
It's hard not to feel discouraged by the student learning loss and the widening achievement gap. But knowing what we're up against can help us as we plan for the future. The presentation by Dr. Ailiyah Samuel, Senior Fellow of Government Affairs and Partnerships, offers some suggestions.
Academic remedies will likely take years, but this is only part of the equation. We will also need new approaches to schooling and the new or different use of teachers. For example, having a concentrated, expert teacher of master content can ensure students are meeting the learning objectives. There could also be a wider range of school setting options such as virtual, blended, one room with multi-ages, etc.
Furthermore, the need for assessment has never been greater, as even the best students will have up to a 50% loss in learning. A lack of data on students in underserved communities also makes assessment a key component in getting back on track.
Planning for the Future
When making plans to combat the COVID-19 slide, be sure to have at least a three-year lens on everything from technology to finances. A study in Argentina during the 1980s teacher strikes found that the negative effects of students missing school followed them into adulthood and had a disproportionate effect on low-income students. This information can also help us make sure we are allocating resources equitably so that all students can recover from the learning loss.
In addition, examine current teacher certification and reciprocity across districts and states (i.e. we could access "expert teachers" from one state for another state and not be held back by "regulations"). Additionally, place an increased focus on math (as it is cumulative) and brainstorm how to make it a day-to-day activity like reading.
Personally, you can watch the complete webinar from the Department of Education and review the concrete steps of 5 ways to lead and adapt through a crisis (from the Center for Creative Leadership). Don't forget to ground your work in Radical Empathy. "Radical empathy is a concept that does exactly that – it encourages people to actively consider another person's point of view in order to connect more deeply with them." ~Jacqui Paterson
And finally, just begin. There is no perfect answer to teaching in wake of the COVID-19 pandemic, but looking at student data and taking action is crucial for our students' success.
Have two minutes? We're putting together a COVID-19 recovery series, and we'd love your input!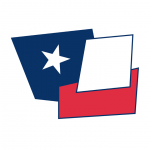 Dr. Wendy Kerr is an Administrative Specialist for Educator Evaluation and Leadership at ESC Region 13.