Who would have thought we would ever need a Virtual T-TESS Rubric?
It's become the cliché phrase of 2020 repeated across every setting. "Who would have ever thought….?" followed by a practice or precedent we thought would be unchangeable. In this season of a world pandemic, the arena of education has felt the impact of broken precedents perhaps more than any other area of our society. The systems for teacher support and evaluation are naturally impacted as well.
Teachers are braving uncharted territory to provide meaningful instruction to all students from pre-K to high school. As teachers work so diligently online and in-person, campus administrators grapple with how to provide support and guidance to teachers.
New challenges call for fresh solutions, and in yet another "Who would have ever thought…" scenario, we now have a T-TESS Virtual Instruction Rubric developed by TEA to provide much needed guidance and support!
Outlining Best Practices
As a timely response to the new norm for classroom instruction, the Virtual T-TESS Rubric was designed for teachers and those who support and evaluate them.
Teachers, instructional coaches, and leaders are thinking through how to provide effective instruction to all students in the virtual setting. This rubric provides clear guidance for effective practices in virtual classroom settings.
How is the Rubric Organized?
In alignment with the original T-TESS rubric, this virtual tool is organized into four Domains. The first three Domains are adjusted to address instruction in the virtual classroom.
For example, in Domain 1.4 Activities, a potential look for is that the links to materials and resources are shared prior to instruction to allow students to immediately engage. Another example of a potential look for in Domain 2.3 Communication is that students are grouped in smaller breakout rooms to discuss topics, and review and comment on each other's work.
This provides guidance for teachers and administrators to identify best practices for planning, delivering instruction, and creating a virtual classroom environment that supports learning.
The only Domain that is unchanged is Domain 4, the Professional Practices and Responsibilities Domain. The best practices are the same, regardless of whether instruction is online or in-person.
An Optional But Helpful Resource
Even if virtual instruction is only needed for a short time in the school year, the new rubric is a valuable tool for coaching and supporting teachers. It provides concrete best practices in how to reach students in this unfamiliar instructional setting. However, if virtual instruction continues, the virtual rubric can be used in formal observation to determine ratings instead of the original T-TESS rubric.
Of course, districts are not required to use this tool. It is provided as an optional resource to use as a part of T-TESS, the state recommended appraisal system.
It's important to note that the primary philosophy of T-TESS⏤to move from teacher-centered instruction toward student-centered instruction⏤continues in the Virtual T-TESS rubric. The original and virtual rubrics are aligned in philosophy and intent. The variation is in the methods teachers use to achieve that goal.
Where to Find the Virtual T-TESS Rubric
Access the T-TESS Virtual Instruction Rubric now at teachfortexas.org. In addition to the rubric, you'll also find a guidance document that can help to answer some of your questions.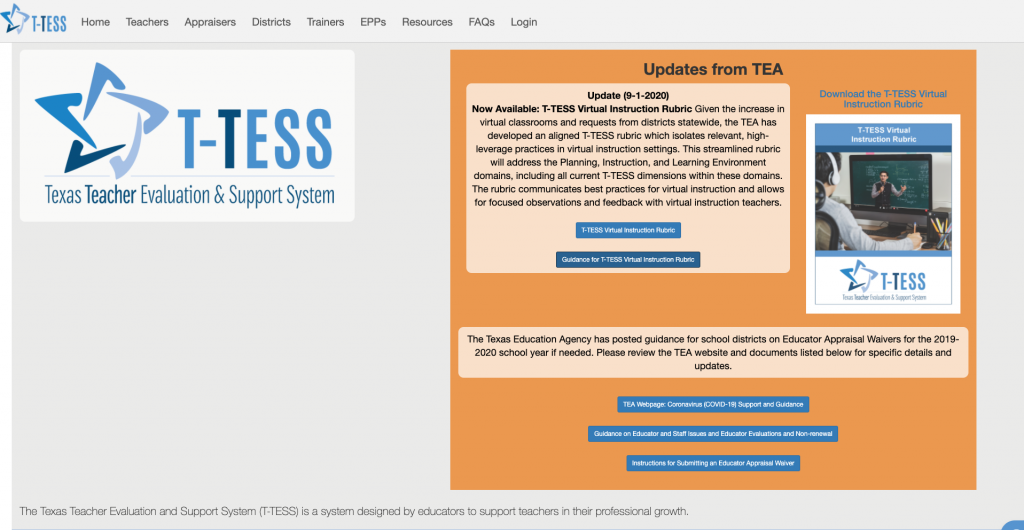 Finally, take some time on your own or with a group to unpack this virtual rubric. It may be just what you need to provide answers and support for a teacher in search of positive solutions to virtual classroom challenges.
See the T-TESS Virtual Instruction Rubric here!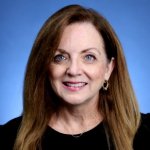 LaWanda Carley is a Senior Coordinator for Educator Evaluation and Leadership here at Region 13.