The Migrant Education Program is federally funded. As part of Program-Specific Assurances and the e-grant application, the program must provide and coordinate leadership and mentoring programs for migratory students. The Migrant Program at Region 13 collaborates with CloseUp Leadership to provide an opportunity in leadership for our students. Every year a group of high school students is selected based on their priority for service needs.
This summer, the Migrant Education Program took a group of high school students to Washington, D.C.'s CloseUp Leadership Program. Students learned about history and government, and they also participated in workshops that addressed political values and engaged in leadership discussions with students from other states.
CloseUp prepares students for the rights and responsibilities of citizenship. It also helps motivate them to become active, engaged individuals at their community, state, and national levels.
Students had the opportunity to meet Congressman Roger Williams, and they asked him questions regarding current political issues. They also met with Senator Ted Cruz and Senator John Cornyn's staff.
Region 13 Migrant Education Program is proud to provide these types of learning opportunities to our students, and we look forward to all of their future accomplishments.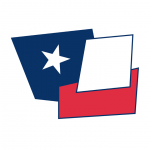 Marlen Gonzalez is a program manager for the Migrant Education Program at ESC Region 13. Marlen provides training and student/staff support for migrant students in the ESC Region 13 service area.