With the influx of technology into schools over the last three years, it is more important than ever to consider how and why we use technology in the classroom. While the temptation may be to move completely away from technology or overly rely on it, true success with classroom technology comes from striking a purposeful balance between online and offline learning. One way to strike this purposeful balance is blended learning.
An integration of face-to-face and online learning
This approach combines online and offline learning offering students more control over the time, pace, and path of their learning. It is the integration of high-quality face-to-face and online learning experiences. Jayme Linton, author of Blended Learning Blueprint for Elementary Students says,
"Blended learning acknowledges the indispensable role of the teacher in facilitating student learning while acknowledging the advantages of technology applications on student learning."

Jayme Linton, Blended Learning Blueprint for Elementary Students
At its best, blended learning promotes relationships and student agency. Thus building a classroom community where each student feels valued and can articulate their progress. In addition, it allows teachers to differentiate in meaningful ways so students get support in small groups for a more tailored learning experience.
Implementation of blended learning means using a combination of models that help a teacher structure the learning environment. The rotation models, including station rotation, playlist model, whole group rotation, and flipped classroom, provide opportunities for scaffolding, differentiation, and rigor for all students. These clearly articulated models help teachers envision what blended learning will look like in action.
What is the ultimate goal?
The ultimate goal is for students to experience more personalized instruction. In order to get there, careful planning for building community and building relationships is at the forefront of this shift. Once relationships are built, students will thrive when given more agency in their learning experiences and will rise to new, rigorous challenges. In a blended learning classroom, the teacher is no longer the sole owner of the data. Students begin to take ownership of their own progress, using their knowledge of themselves as learners to drive their decisions. It becomes a partnership between teacher and student instead of a hierarchy. This partnership allows students to experience personalized instruction.
"Teachers need the time and space to respond organically to students' needs, analyzing data and engaging in conversations with students to understand their specific needs better and tailor the learning experiences to meet those needs. Blended learning can free teachers to invest their time and energy in the human side of teaching, which is more likely to be engaging and rewarding."

Dr. Catlin Tucker
Starting the school year with intentional planning for blended learning can help make these shifts sustainable and successful.
For additional information on ESC Region 13's Blended and Personalized Learning program contact Emily Smith-Buster, Blended and Personalized Learning Program Manager, or visit our website.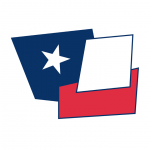 Sarah Dille and Emily Smith-Buster are currently working on Blended and Personalized Learning programs for ESC Region 13.