Professional development (PD) is an important way to help teachers grow. PD should be relevant, timely, and based on data. Otherwise, you risk assuming what teachers need, and will cause them to tune out before you can say the word "rigor."
Here are 5 questions to ask yourself when you begin planning professional development for your teachers.
What does the data tell us?
How can we equip teachers to respond to the data?
What will we use to measure progress after PD is delivered?
How will we know if we have improved?
If there is no improvement, how will we respond?
What does the data tell us?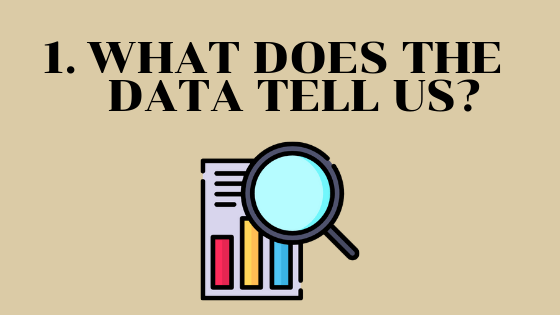 In data-driven classrooms, knowing what to look for is critical in order to close student learning gaps. Pay attention to trends so you can identify gaps between instruction and student performance. This will let you know if the issue lies in a teacher's instructional practices or a misunderstanding of the standards.
Another important consideration is the timeliness of the data and its validity. Using a STAAR test or CBA from last year can provide valuable insight into weak areas. Formative assessments can also highlight student needs in real-time that can be addressed through PD.
How can we equip teachers to respond to the data?
Once the data has been reviewed and key focus areas have been identified, it's time to develop a course of action. Think about the types of support the teacher needs in order to close gaps. Then, brainstorm how to meet those needs.
Be creative in your PD problem-solving. Peer coaching, modeled lessons, or weekly small group book studies can all support a teacher struggling in an area. Also, give the teacher the opportunity to practice new skills before applying them in the classroom. The more resources and help you can give, the better the teacher will be able to bridge the learning gap.
What will we use to measure progress after PD is delivered?
The work doesn't stop after PD is delivered. You must monitor your professional development plan by measuring progress. A key to success in this is teacher buy-in. Align data goals with the teacher's goals that were developed in coaching discussions or a pre-conference. This will ensure that they see the value in the specific professional development.
Focus on areas to measure for progress, positive impacts on instruction, quick wins, and communicating expectations effectively. Don't forget to designate who is responsible for collecting data and how they will do it.
Qualitative data is powerful in measuring a teacher's progress. Examples of qualitative data are coaching discussions, goal development, teacher reflections, and classroom observations. Use a checklist that reflects the goals of the recently delivered PD when observing the teacher.
How will we know if we have improved?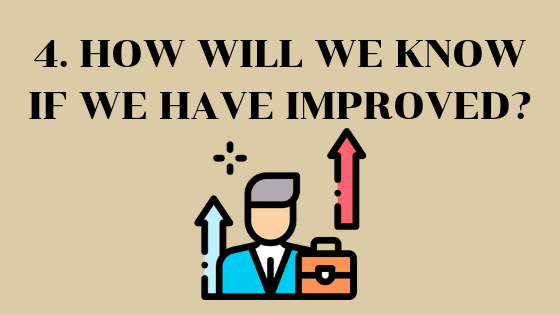 Think back to the gaps that you originally identified with the data. Determine if the gap closed as a result of teachers trying new strategies learned in PD. Consider what areas to discuss with the teacher for feedback. Provide this feedback in a timely manner, but give the teacher time to practice and grow. Keep the discussion focused on the goals and the objective data.
Nurture an environment for growth by providing ongoing support. The discussions should be collaborative with opportunity for reflection. If the data shows that students achieved the expected progress, make a note of what strategy or strategies led to the improvement. Then, make a plan to continue strengthening the teacher's knowledge and skills.
If there is no improvement, how will we respond?
Sometimes, despite all of your efforts, PD doesn't achieve expected results. This is an opportunity to conduct a root cause analysis and individualize teacher learning further.
You could provide other resources such as co-teaching, a self-reflective video, 1:1 instructional coaching, or an off-campus workshop. It might take a little trial and error, but using data to drive PD can make all the difference!
For a deeper look into how to use data to drive PD on your campus, download our free resource
Jennifer is an Education Specialist for School Improvement Initiatives here at Region 13.