When you get an email reminder from The Texas Education Agency (TEA) that your principal certificate is expiring soon, it can feel a little overwhelming. Maybe this is your first time to renew. Or maybe you've done it many times before, but you've forgotten the logistics. Either way, we want to take the panic out of the process and make your renewal as simple as possible.
Let's take a look at the requirements and steps you need to take in order to renew your principal certificate.
When to Renew Your Principal Certificate
TEA requires principals to renew their certificates every five years for a standard certificate. But be sure to check the expiration date on your certificate to see the exact date. You can find the expiration date in your TEAL account, or you can use the Certificate Lookup database from TEA.
Make sure you're on top of renewal! If you forget, your certificate will be placed on inactive status and the cost for renewal will increase based on the time that has passed. Also note that when you apply, all certification areas will renew for one fee.
TEA will send a notification of renewal to the email address on file in your educator account six months before your certificate expiration date. However, it is up to you to be in compliance, even if you don't receive a notification.
Renewal Requirements
In order to be eligible to renew your principal certificate, you must have completed 200 hours of Continuing Professional Education (CPE) within the previous five years.
Professional learning that meets the CPE requirements must be related to content area knowledge and skills and professional ethics and standards of conduct.
In addition, at least 50 of those hours must be directly related to the following topics:
Effective and efficient management
Recognizing early warning indicators that a student may be at risk of dropping out of school
Digital learning
Effective implementation of the Texas Model for Comprehensive School Counseling Programs
Mental health programs addressing a mental health condition
Educating diverse student populations
Preventing, recognizing, and reporting any sexual conduct between an educator and student
How mental health conditions, including grief and trauma affect student learning and behavior
For a complete list of topics that qualify, check out the TEA's CPE for Principal Certificate Renewal document.
Continuing Professional Education (CPE) Hours
Earning your CPE hours doesn't need to be a difficult process. You can earn these hours through workshops, conferences, seminars, online courses, and other means. Remember that the goal here is to continue learning best practices that help you grow as a principal.
ESC Region 13 is an approved TEA Continuing Professional Education provider, and many of our professional development opportunities offer CPE credit to help you meet your requirements. Our E-Campus catalog houses a variety of professional learning workshops you can attend to grow in your craft!
To check on the number of CPE hours available in E-Campus, look at the right hand side of the screen. Below the price, you will see CE Credits, which is the same thing as CPE hours. In this example, 6.00 CE credits equals 6 CPE hours.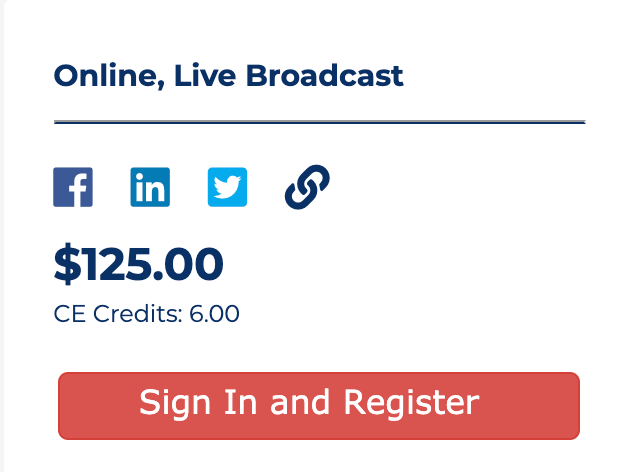 Note that you will have to affirm through an online affidavit when renewing your certificate that you have met all of the CPE requirements. If you are selected for an audit, you will need to provide documentation that you fulfilled all 200 hours of professional development. However, ESC Region 13 makes it easy by providing a certificate for all of our CPE offerings.
How to Renew Your Principal Certificate
Finally, the steps to renewing your principal certificate are pretty simple. Navigate to the TEAL website and make sure you have access to your TEAL account information. If you have forgotten your username or password, the TEAL website has a Forgot your password and Forgot your username section to assist you in getting logged in.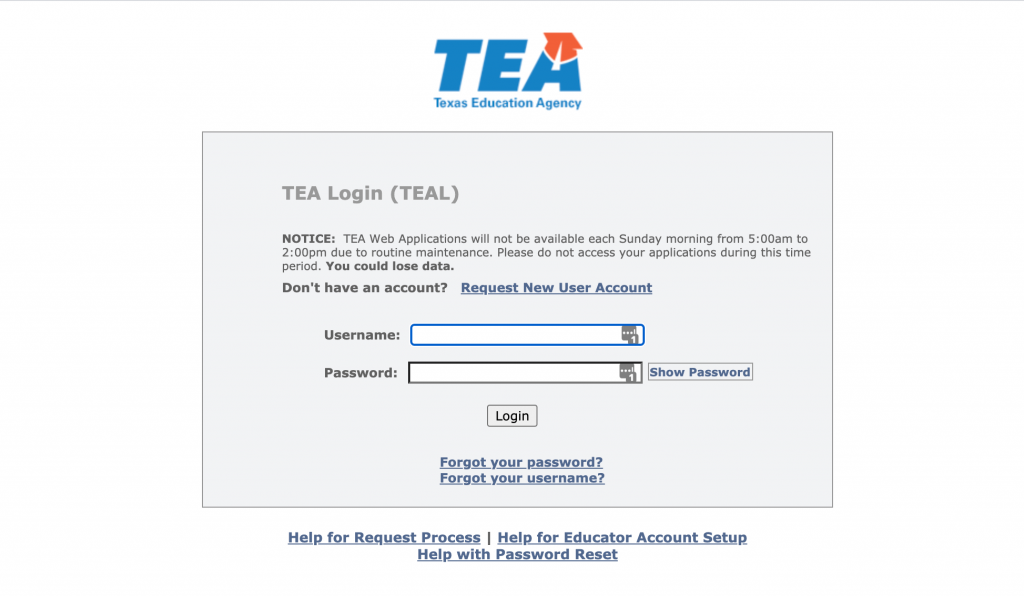 Once logged into the TEAL website, you will click the button that says View My Educator Certification Account. This will allow you to log into your Educator Certification Online System (ECOS) account. Next, you will complete the online application called Renew a Standard Certificate.
The online application will give you prompts to continue, and at the end, it will require you to pay a renewal fee. For a Standard Certificate, the fee is $22 if your payment is on time. For late payments within the first six months, the price increases to $32, and it jumps to $42 after six months.
And that's it! Once you've completed your CPE hours, filled out the renewal form online, and paid the fee, you're good to go for the next five years. So renewing your principal certificate just takes a little bit of planning, and you can continue your awesome work as a Texas principal.
For more information on certificate renewal, be sure to check out TEA's website.
Check out our E-Campus catalog to find professional development opportunities with CPE credit!