As a school leader, you are in full swing, where you're likely supporting teachers with finding success in their classrooms. This comes in the form of T-TESS or the teacher evaluation tool that your district uses.
A successful and efficient school leader recognizes that teacher evaluation isn't another thing on their to-do list. IT IS THE THING. If used well, it can be the tool that helps you unlock the growth that your campus needs. It can be used for diagnosing barriers to student learning, empowering your teachers with agency for growth, and providing the structure for instructional coaching between the teacher and appraisal team.
In order to achieve this, there are a few important principles that need to be established.
Messaging is key! This is a tool for teacher growth- this is not intended as a "gotcha." Establishing a culture of feedback and growth is essential for this messaging.
You must establish trust in the process that this is, in fact, focused on professional growth for instructional staff. To establish trust, there should be transparency around the process, factual and evidence-based data to allow for reflection, and multiple opportunities for discussions and observations of student learning.
Define a clear common language about instructional practices. With the collaboration of your appraisers, instructional support, and teaching staff, determine what specific instructional practices look like for your students and calibrate scoring with your appraisal team, instructional support staff, and teachers.
Let's explore these three principles in depth.
Creating A Culture of Feedback and Growth
One of the biggest barriers to leveraging teacher evaluations and observations for instructional growth can be that there isn't a campus-wide culture in which feedback is meant to help you grow. Teachers come with varied experiences and perceptions of feedback. The campus must have consistent messaging that the evaluation or POP cycle (preconference, observation, post-conference) is meant to provide a space for consistent reflection and partnership with the appraiser. Establishing that messaging and living it through your actions is essential to getting the culture to shift.
You need to set the tone with your staff and share the purpose for why the teacher evaluation process is important and valuable to student success. T-TESS, or the teacher evaluation process, is in place with the purpose of supporting teacher growth because if our teachers are consistently improving their instructional practice, then we will see positive outcomes for our students. School leaders must consistently communicate this and ensure that this message is clear and evident to staff in all that we do. School leaders succeed when they collaborate with their teachers on their professional growth.
Establishing Trust
An important prerequisite to having an effective collaborative relationship is trust. Dr. Jim Knight discusses this in his book Better Conversations. He says that "feedback is going to be better received when the person receiving the feedback trusts the feedback giver." One important way to establish trust and buy-in is to ensure that the teacher you're supporting feels heard.
A key step that you can take as an instructional leader is to take the time to learn what your teachers' professional goals and aspirations are. There are many informal ways to gather this information, and there is also a resource built into the T-TESS or teacher evaluation process that can provide you with insight. Review the teachers' Goal Setting and Professional Development plan that they have established for themselves at the beginning of the year. This can help ensure that the feedback you're providing aligns with a professional goal that is meaningful to your teachers.
Trust within the POP Evaluation Cycle
The POP evaluation cycle provides many opportunities to establish and maintain trust. An effective strategy to establish trust during the preconference is to ask questions about what the teacher would like feedback on for their instruction. In addition, find out how they would like you to collect the evidence. By having clarity and understanding, the teacher and appraiser can work together toward common goals.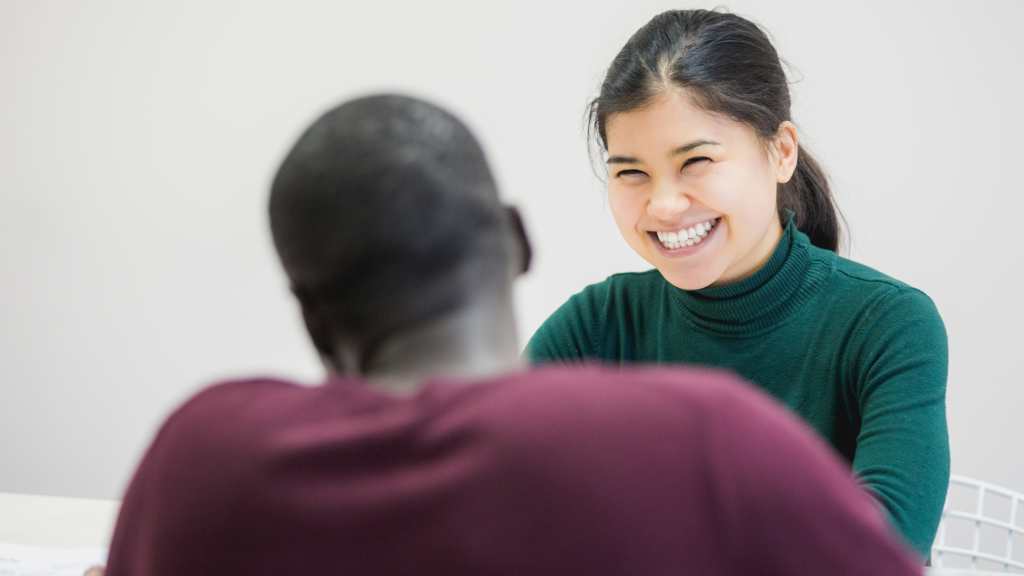 Follow up with this information during your post-conference. Provide the teacher with the evidence that they requested and ask them to review the collected information and share what they notice with you. This can be the launching point for powerful coaching.
Finally, it's important to walk the walk as the school leader. Establish trust by modeling what it looks like to be vulnerable, ask for specific feedback, and be open to constructive feedback in other areas. The campus systems have many strengths and opportunities for growth. Create a space for your staff to focus on areas you see that need to improve and allow them an opportunity to share their thoughts on the next steps toward growth.
Define Your Common Language About Instruction
Clarity, trust, and culture work hand in hand. You've established a campus culture of growth and feedback. You are building trust with your teachers, and finally, it's important for you, the school leader, to lead discussions to define your instructional playbook. The language of the rubric is specific, but it can also be nebulous.
It's important to allow space for your staff to determine and understand it clearly. When the rubric states that the academic expectations challenge ALL students, what does that look like at our campus or district? What would the teacher's actions and student's actions be if students were taking initiative in their own learning? School leaders need to demystify the rubric and give teachers agency in understanding this and using it as a tool for planning and reflection.
The Importance of Calibration
A key action step you can take as a school leader is to provide opportunities for calibration among your appraisal team, instructional support staff, and teaching staff. Allowing all stakeholders to calibrate and generate a common understanding of the rubric is essential in creating clarity about instructional expectations. Calibration can come in many forms, and many resources are available on the T-TESS website, teachfortexas.org.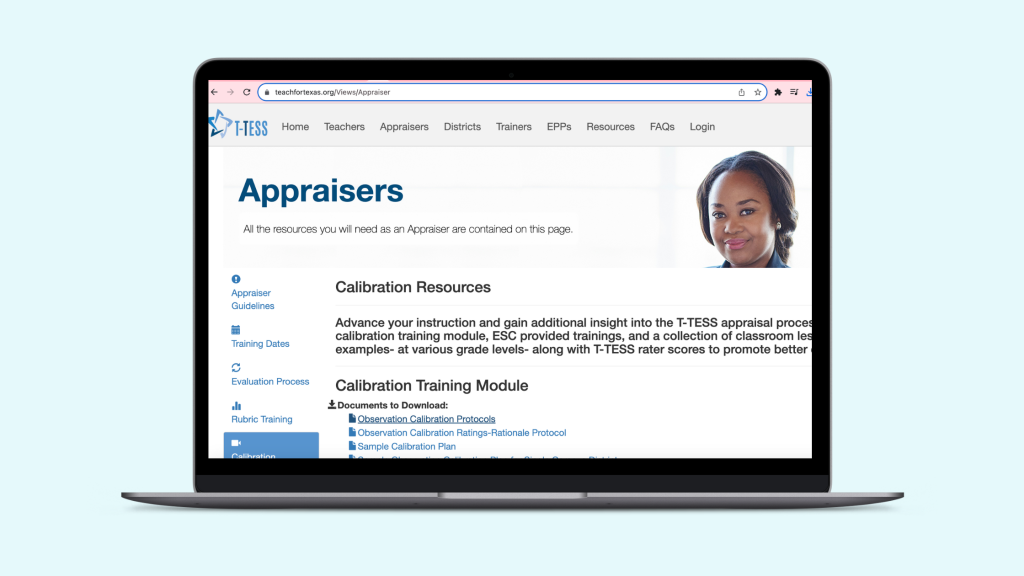 Some ways that you can support calibration might be:
Determine who will participate in the calibration activities. Some important stakeholders to consider are campus appraisers, district leadership, team leads, and PLC teams.
Select a specific dimension or two of the rubric to more clearly define.

Define the teacher's actions and student's actions for these activities
View lesson videos (many available on teachfortexas.org), and collect evidence that supports the descriptors in the rubric. Discuss and calibrate as a team.
Lead learning walks (focused classroom observations) with campus leaders, team leaders, or district leaders. Collect evidence that supports the descriptors in the rubric. Discuss and calibrate as a team.
Download the free T-TESS Observation Calibration Ratings/Rationale Protocol to support your team in calibration.
ESC Region 13, or your local Education Service Center, offers calibration training to deepen your understanding of the rubric and empower you and your team with the various calibration tools to help your campus succeed. Reach out to your local ESC and ask about their next offering for T-TESS Appraiser Calibration.
With these ideas in mind, you have what it takes to start using the teacher evaluation tool to leverage the needed growth for your campus. Shifting these practices will yield positive results for your campus culture, your student learning, and your teachers' agency in their instructional practices. Get out there and rebrand the perception of T-TESS, establish trust in the process, and grow your campus with the rubric as your guide.
Natalie is an Educator Evaluation and Leadership Administrative Specialist at ESC Region 13.