Like past years, TEA Student Assessment offers optional assessment resources to districts and campuses for the 2022-2023 school year.
These optional assessment resources are completely free and totally voluntary. These assessments provide students practice with the same online program used in the viable STAAR tests.
STAAR Interim Assessments
STAAR Interim Assessments provide educators with a tool to monitor student progress and predict STAAR performance. Interim assessments are full-scope assessments. The 2022-2023 STAAR Interim Assessments contain new item type questions. They do not contain the hand- scored, constructed response type questions. RLA and math tests will have two administration windows. Science and social studies will have one administration window.
After student data is entered in TIDE, K-8 students taking grade-level assessments are automatically eligible for the STAAR Interim assessments. Students taking above-grade-level interim assessments or interim EOC assessments must register for these tests in TIDE.
Administration Windows are as follows:
Administration Window 1 (RLA and Math Test #1) – November 7-December 16, 2022.
Administration Window 2 (Science and Social Studies) – November 7, 2022-April 14, 2023.
Administration Window 3 (RLA and Math Test #2) – January 10-April 14, 2023.
Texas Formative Assessment Resource (TFAR)
TFAR is a program for educators to create, administer, analyze, and share formative assessments. It supports existing resources and offer teachers a means to develop and administer short tests and gain data to help them inform instruction with a quick turnaround. TFAR is accessible through TIDE.
To view student-level results of a TFAR assessment a teacher must be linked to a class roster. Teachers with rosters will be able to see student test data in the Centralized Reporting System (CRS) from all tests students on their roster take. TFAR is available for educators through the end of the 2022-2023 school year.
Here are a few planned additions to TFAR for 2022-23:
Accommodations support for released STAAR questions in the TFAR item banks.
Regional- and district-level content creation roles will be added. These users will be able to create and share items without having access to student data.
Formative assessments from select high-quality instructional materials with an open education license will be available for administration through the TFAR platform. Currently Eureka Math and Amplify RLA tests are available for administration.
For more information on assessments check out our blog post at https://blog.esc13.net/staar-redesign/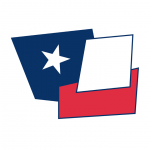 Butch has worked with testing and accountability for 15 years at the campus, district, regional, and state levels. Originally from North Carolina, Butch is the State Assessment Specialist for the Education Service Center Region 13, helping district test coordinators and others navigate the world of STAAR and TELPAS testing. He is available to answer any of your state testing policy and procedure questions.