With the spread of the COVID-19 virus (aka coronavirus) many schools across the country have already started to disrupt their normal activities like physically attending school. Now's a good time to start setting up and practicing how to deliver internet-based tele-schooling, just in case your schools face the same.
Our Distance Learning team, compiled a handy list of resources using the most common tele-schooling options: Google Hangouts Meet, YouTube Live, and Zoom Video Conferencing. Here's what they think is most useful:
Google Hangout Meet
Google Hangouts Meet is a popular channel that many educators already use to connect their classrooms digitally. With their own Google for Education initiative, Google understands common issues and helps provide solutions for teachers.
Google Hangouts Meet Cheat Sheet
A one stop cheat sheet from Google itself on how to use their product. Great for first time users.
LAIT IT Trainer's Guide to Google Meet
A youtube video guide from LAT IT Trainer walking you through our they use Google Hangouts and Google Meet in their organization.
EDU in 90: Innovate with Hangouts Meet
Another awesome resource from Google for Education, showing the top recommendations from educators on how to use Google Meets.
YouTube Live
Another Google property that's widely used is YouTube Live. It's simple enough to start streaming just from your laptop of computer with a camera connection, and has an extensive library of help documents to guide you.
Streaming a Meeting or Webinar on YouTube Live
From the Zoom help center, this resource gives you a step by step guide to streaming a meeting or webinar on YouTube Live.
How to set up YouTube Live to Stream a Lesson from Teacher to Students
From Teacher's Note, this video gives a step by step guide to streaming a lesson from teacher to student.
Introduction to Live Streaming
From Google's own help docs, this gives you a rundown of live streaming via YouTube.
Zoom: Video Conferencing
Zoom is a video conferencing platform that's used across many businesses. Here at ESC Region 13, we already include Zoom video conferencing in our distance learning packages. We also use it everyday to host meetings, collaborate remotely, and help with our online learning initiatives.
Read about Zoom's latest updates and commitments related to the Coronavirus
Zoom's own blog outlines their commitment to user support and business continuity during the Coronavirus outbreak. A great look at how they'll handle new cases of teleconferencing.
Video Tutorials through Zoom
Zoom already has a ton of helpful video tutorials in their help center. Check them out to get familiar with their platform.
Our distance learning team
Our own distance learning team at ESC Region 13 is dedicated to helping any teacher or educator in need improve their distance learning experience. Reach out to Nikki D. Robertson and she'll be here to help with troubles as they arise.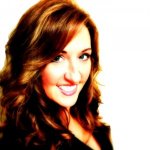 Nikki is a veteran educator, school librarian, Instructional Technology Facilitator, speaker, and ISTE Librarians Network President. Nikki is currently a Project Coordinator for Digital Learning here at Region 13.