Recently I attended #ALTSXSWedu, a grassroots conference led by local educational technology leader, Carl Hooker, and put together by educators from around the United States, Hong Kong, China, Brazil, Argentina, London, India, Netherlands, Abu Dhabi, and more.
Reyna Lazarou, an educator at the American International School of Guangzhou in China, presented a session at #ALTSXSWedu entitled, "Online Learning-Don't Panic, Prepare."She shared her ongoing experience of moving virtually overnight from face to face in school learning with her K-5 graders to leaving China for the US with 100 other American educators while still providing learning for their students. Now in week six of what was expected to be two weeks, Reyna and her team of displaced educators continue to provide learning for their students through eLearning options.
Reyna and other educators in attendance shared advice and resources during this session. I have narrowed these down to five steps districts and schools can begin doing today.
Gather Information
Find out exactly what technology your students and their families have access to at home. Some questions to ask include:
Do your families have internet access at home?

If not, does your school have hot spot units available for use?

Do your families have a device or devices?

If so, what type of devices are available in the home?
If not, what devices can be provided?

Will the devices available for use at home need to be used for the parents' work responsibilities?
How many students live in the home that will need access to the device(s)?
Some schools have even put together science kits with items for science experiments and math kits with manipulative to send home with students to accompany eLearning lessons.
Behavioral Expectations
Similar to the behavioral expectations and consequences for the physical school setting, districts need to establish a similar set of expectations for eLearning as well. Review existing Internet policy and guidelines and add eLearning expectations if not already addressed. Share these policies and guidelines with students and parents.
Practice, Practice, Practice
Before your district is faced with a situation like Reyna where plans for eLearning were hastily created virtually overnight, practice by conducting eLearning days. In the same manner that schools practice drills for inclement weather, fire, or intruders, schools should also practice for situations that may call for eLearning. Asking families for home access is one thing, but practicing brings to light gaps in the plan that neither parents nor school personnel may have been aware of and provides both to address the issues revealed.
In addition to practicing connecting and working in a virtual environment during eLearning Days be sure practice takes place in the physical school settings using the online resource students will be expected to use during eLearning Days. Practicing should include holding parent training days, nights, or weekends as well as creating quick five-minute or less training videos for each of the technologies expected to be utilized during eLearning Days. Under no circumstances should new technologies be introduced once teleschooling is a reality and eLearning Days are in full swing.

eLearning Professional Development
If teachers are not already actively using a learning management system (LMS) and videoconferencing tools it is imperative to start learning how to use these tools now. Asynchronous, not synchronous learning is recommended in an eLearning environment. In order to provide asynchronous learning, it is imperative that teachers are comfortable recording lessons and sharing recordings through a learning management system (LMS). Certified school librarians are trained professional development leaders in digital and distance learning methods and tools. Additionally, the ESC Region 13 Digital and Distance Learning Team is prepared to assist with transitioning to teleschooling. We have curated resources in our "Contingency Plan for "Internet-Based Teleschooling" Wakelet with the most common video conferencing or teleschooling options:

Contact Nikki D Robertson, Project Coordinator of the Digital and Distance Learning, for more information.

Social-Emotional Wellbeing
Reyna, the American teacher from China, says that one of the most crucial things a district can do is to make checking in on the social-emotional wellbeing of students and their families a priority. Isolation and confinement can quickly take a toll and seeing and hearing from a child's teacher has a calming, comforting effect. School leaders should also tend to the social-emotional wellbeing of their faculty. Holding team meetings through video conferencing tools to check in and allow for socialization is a simple but effective way to maintain the emotional health of teachers and other faculty and support personnel.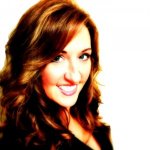 Nikki is a veteran educator, school librarian, Instructional Technology Facilitator, speaker, and ISTE Librarians Network President. Nikki is currently a Project Coordinator for Digital Learning here at Region 13.