This guest post comes from Melinda Crockom, public education coordinator at the Texas Commission on State Emergency Communications.
Emergencies can happen anywhere and unfortunately; emergency situations do occur on school campuses. If a person is attempting to dial 9-1-1 from a school phone, would they be able to reach an outside line for help? What many do not realize is that in order to contact 9-1-1 from a landline phone, which you find throughout schools in classrooms and in the administrative offices, you must first dial an additional digit such as 9 or another number to get an outside line before being able to dial 9-1-1 in an emergency. Realizing this could potentially be a matter of life or death.
Kari's Law is changing how multi-line telephones (MLTS) operate and reach 9-1-1 so that when a child, parent, student teacher, or substitute teacher reaches for the phones in the classroom, they will be able to reach 9-1-1 right away.
What is Kari's Law?
As of 2015, Kari's Law was enacted to require MLTS (also know as PBX) phones to provide direct access to 9-1-1. This means it does not require any additional digits to reach 9-1-1.
On March 2016, the Commission on State Emergency Communications (CSEC) adopted Rule 251.16 to implement Kari's Law in Texas. Compliance with Kari's Law was then required by September 1st of 2016. If compliance could not be met, a waiver form would need to be completed each year.
The waiver is then valid September 1st thru August 31st. After the waiver is submitted and completed, each phone that is non-compliant with Kari's Law must place an instructional sticker near the headset of the phone instructing the user how to access 9-1-1 services. Keep in mind that waivers can only be submitted three years in a row.
How Can You Ensure Compliance of Kari's Law?
Lives and property could depend on compliance of this law. To ensure your MLTS can direct dial 9-1-1, please contact your MLTS provider, seller, installer and/or programmer to determine how the MLTS has been programmed for 9-1-1 service. If you are still unable to determine how to direct dial 9-1-1, then please contact your local 9-1-1 authority for assistance. You can locate your 9-1-1 authority by visiting www.texas911.org/home/lookup.
CSEC and other 9-1-1 authorities want to make sure all those on school campuses can access 9-1-1 from any landline phone in the event of an emergency. Please join us in ensuring your school campus complies with Kari's Law. Please do not hesitate to reach out to your 9-1-1 authority for assistance in complying. Remember, not only is it the law, but it could also ultimately save lives. For more information, visit www.texas911.org/karislaw.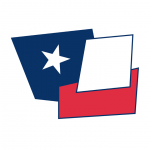 Melinda Crockom currently serves as the Public Education Coordinator at the Texas Commission on State Emergency Communications. She oversees the development and implementation of both 9-1-1 and Poison Control program information and materials for use by the agency, stakeholders and the general public. Prior to working at CSEC, she worked in the Communications Department of both the Texas Workforce Commission and the Office of the Attorney General, with a total of 13 years in government communications and public relations. This year Melinda earned the NG9-1-1 Institute Award for Public Awareness and the NextGen Public Service Award from Young Government Leaders (YGL) and GovLoop.