Establishing classroom rules is the hardest part of starting any new school year, or even a new semester. Efficient and effective classrooms can be difficult to create because what works for one group of students isn't going to work for the next. We asked our classroom management specialists to break down their top tips for setting up efficient and effective classroom rules.
Everyone keep hands, feet, and objects to themselves
Work during work time
Follow the teacher's direction the first time, every time
How we think of classroom rules
I always think of classroom rules as the hill I want to die on. What that means, my rules need to be so consistently enforce, that the world stops when there's a rule violation. If they're not consistently enforced, then it's not a helpful tool for students to navigate how we want our classrooms to run.
With classroom rules, I always look at 3-5 positively stated expectations. I then link those to my school wide expectations. If your school doesn't have school wide expectations, I'd recommend using the national Positive Behavior Intervention and Supports expectations of being safe, respectful, and responsible. With each rule I make, I clearly link them to the school wide expectations.
My rules are:
Everyone keep hands, feet, and objects to themselves
By asking kids to do that, it cuts out a multitude of problems throughout the year. It stops classroom interruptions from students, while maintaining a safe and orderly classroom. This is directly linked to the PBIS expectations of being safe.
Work during work Time
It's incredibly important that we teach kids, when we're asking them to work, that we're serious about that. When I ask kids to work during work time, I'm asking kids to demonstrate responsible behavior that I'll be paying attention to. This encourages good work ethic among students and minimizes distractions.
Follow the teacher's direction the first time, every time.
I believe this is incredibly important to develop the expectation of respect in the classroom. I also want to send the message to kids that I'm only going to ask you things that I need you to do, and that I'm serious about. So when I'm asking you to follow the directions the first time, every time, I mean business.
By starting off your year or setting up your classroom rules follow these quick tips, you're sure to have an efficient and effective classroom.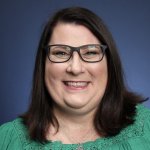 Angela has 22 years of experience in education. She has been in her current position for 12 years. Angela has trained and provided coaching support to over 200 campuses for PBIS. She is also a certified Restorative Discipline coordinator. She is a trainer for Interventions, Coaching Classroom Management, CHAMPS, and Why Try.