Finding time for student writing in an ELAR class is hard, but it's especially challenging in non ELAR classes. However, we know that the key to improving our students' writing is giving them more times to practice. This means practicing in science, social studies, art, choir, band, technical theater, and even math classes. We can accomplish this by using writing frames in all of our classrooms.
Writing frames are a great way to get your students to practice writing. Rather than using a generic prompt, writing frames engage students in a type of writing. They also provide a structured for planning each type of writing.
Here are three writing frames you can use to help your students practice their writing in all subject areas.
Expository Writing Frames
Expository writing is one of the main forms of writing are students are asked to complete. Wether it's on a standardized test, or just an in class assignment, expository writing is dominate throughout the education world.
This frame helps break down the traditional points of a piece of expository writing: the topic sentence, examples, evidence, concluding sentence, and more. By using these frames your students can quickly mock up a research paper on Louis and Clark or an analysis of Impressionism.
Persuasive Writing Frames
Persuasive writing is usually opinion based and used to convince or persuade someone that the writers' point is correct. This type of writing might be done in a debate class as prep work for an upcoming debate, in science class as a way of persuading people to join the fight against climate change, or even in a theater class to convince others that Hamlet is the best Shakespeare play to perform.
This frame helps your students keep track of the many asks of a persuasive piece of writing. Topic sentences, main examples, evidence, and conclusions are all included as areas your students should be writing about.
11 Minute Essay Frame
Every teacher knows that finding any time in class to fully teach a lesson, let alone try something new, can be difficult. By using short writing frames like an 11 Minute Essay frame, your students can practice their writing without eating up too much class time.
These quick writing frames are designed to get your students thinking about the main parts of an essay. It also gives them practice implementing those parts without the stress of a major assignment. This frame asks your students for a topic, what that topic means to them, examples from various sources, what they've learned, a conclusion, and finally to write a quick expository essay from those details.
Download your free copy of our three writing frames.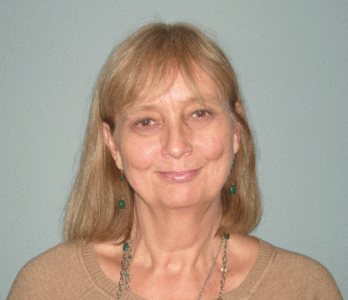 Mary Black works with teachers and principals in creative and strategic planning for curriculum and instruction at schools with diverse student populations. She has years of leadership experience in secondary schools, beginning her educational career as a high school English teacher in an urban high school, also serving as a high school principal. She is currently Program Manager and the Certified SIM Professional Development Leader for the SIM team at Region 13.