You've seen it before.
A routine planning time becomes a 30-minute team venting session about a student, and ends without creating any real or supportive solutions. You might have even noticed an epidemic of apathy. Students might keep their heads down trying to get through lessons without much interaction.
Negative experiences like these make for unpleasant learning and working environments and have an adverse impact on student growth.
As a school leader, you have the power to model positive change and create an atmosphere where teachers are empowered and students feel valued. But change doesn't happen overnight. Building a positive school culture takes time and intentionality.
Let's dive into how to build a positive school culture by looking at:
The importance of instruction and culture together
Building consistent systems
Four strategies to get started
What is a positive school culture?
A school's culture is made up of all sorts of things. It consists of things like school norms, traditions, and common beliefs that might be shared by your students or staff members. It's sort of like the over all feel of your school and it has the ability to impact nearly everything that happens in, and off, campus.
School's with negative school cultures might feel directionless. Teachers and students might feel apathetic about their own learning and rarely advocate for changes and improvements. Positive school cultures feel energetic and upbeat. They include teachers and students who work well together, strive to achieve common goals, and share strong community bonds.
How Culture AND Instruction Affect School Culture
Paul Bambrick-Santoyo, an accomplished author and expert in instructional leadership, provided a guide to positive school culture routines in his book Leverage Leadership 2.0: A Practical Guide to Building Exceptional Schools (2018). His insights for school leaders bring clarity to the formation of a thriving school culture.
Bambrick-Santoyo helps school administrators build an environment where learning grows by emphasizing the importance of their capacity as the instructional leader of the campus. In the words of Bambrick-Santoyo, "School culture is what you see, not what you hope for."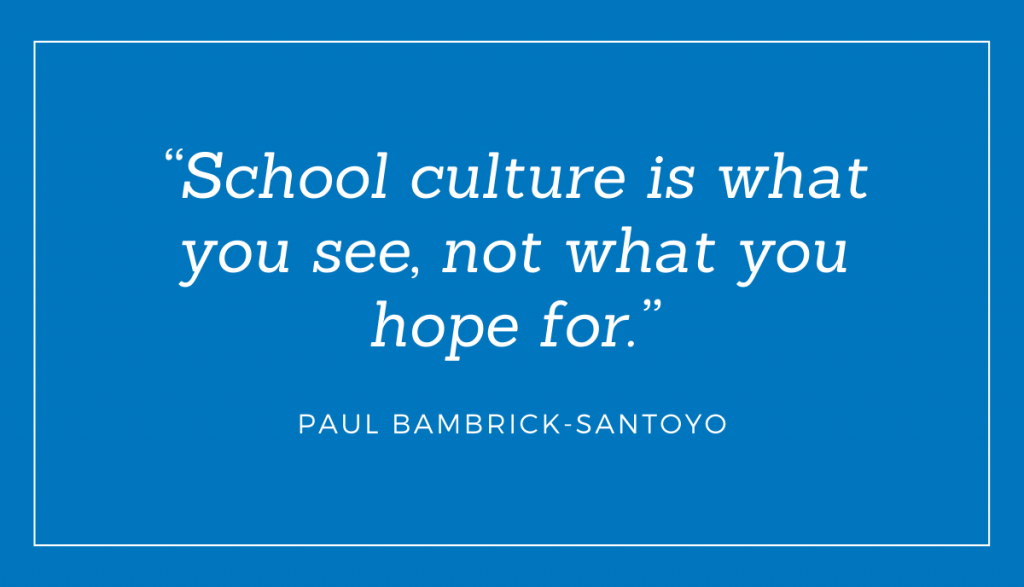 In the past, the debate regarding school climate has existed in silos. Some school leaders view culture as the most important priority, and postpone instruction until the culture is correct. Other leaders exclusively value instruction, and believe culture will follow success. In fact, both instruction and culture are vital components of successful student outcomes. School leaders must work to improve both areas simultaneously.
Building Consistent Systems for Positive School Cultures
A leader's personality type is not the key to manifesting a positive school culture. The leader must build systems, and then practice these systemic behaviors to lock in the vision of a positive school culture. Some of the key strategies include consistent and clearly defined expectations, appreciation, assumption of positive intent, and immediacy of feedback.
School culture routines are important and valuable and can help educational leaders create classrooms where learners and teachers thrive.
To learn more about how to create a positive school culture on your campus, check out the Student Culture Routines component of Texas Instructional Leadership!
Here are four quick strategies you can use to build a positive school culture on your campus!
Be Clear and Consistent
Consistency is more powerful than charisma with a school leader in a positive school culture. The most effective school leaders clarify roles and schedules.
Create a spreadsheet document to outline roles. Include hours teaching, planning time, team data meetings, communication with parents and other stakeholders, transition times, duties and other responsibilities.
Include specific descriptions of each weekday and clearly defined expectations of each activity listed. Have teachers describe the expectations in their own words and include the reason for each activity. "Clear roles and schedules mean a clear mind; you drive out the clutter and allow a teacher to focus on teaching" (Bambrick-Santoyo, 2016, p. 273).
Narrate the Positive
Strong school leaders point out the positive and take every opportunity to appreciate staff. They provide a model of bringing these cultural values to the classroom. They spend time and attention on setting a clear vision for their staff culture. To protect this vision, it is important that they narrate the growth toward that vision.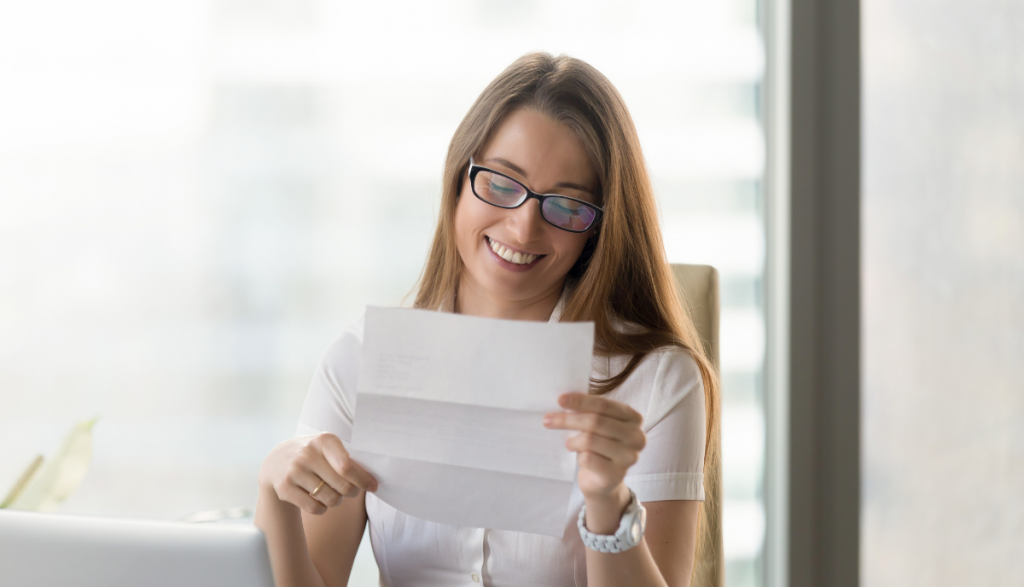 For example, a school leader might send a hand written note home to a teacher to highlight a positive step the teacher has taken toward improving their craft or connecting to the school vision. Hand written notes on special stationary arriving through the mail are rare and special these days!
Assume Positive Intent
Have accountability conversations in person. In this way, you can indicate your assumption of positive intent without the misinterpretations that routinely erupt from email based communications.
Be sure to come to the conversation without any set judgements and practice active-listening. Try to understand where the other person is coming from, rather than fixating on your opinion on the situation.
You'd be surprised at how an open, face-to-face open conversation can reset the course and build trust.
Immediately Address Negative Actions
Have a 5-minute conversation to address any action that might not fit the model vision the school leader has created. Plan a quick opening statement, describing the specific action you would like the teacher to change.
Again, assume positive intent and allow a short time to the teacher to explain any barrier to accomplishing the vision.
Provide supportive feedback with one granular step toward the goal. Ask the teacher why this step would be important to his or her own growth and the school vision. End on a positive and connecting statement.
Finally, school leaders hold enormous responsibilities to the school communities they serve. The most magical moments arise when school leaders empower fellow educators with positive school culture routines that elevate academic and socio-emotional growth.
Get support with Student Culture Routines on your campus!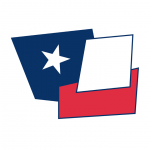 Paula Freeman, Ph.D. is a Doctor of Counselor Education and has a passion for interpersonal skill building through leadership and character development. She believes in evidence-based practices in schools. She has experience in teaching students who receive Special Education services and Emergent Bilingual supports. She has been a bilingual Professional School Counselor for the past 20 years in diverse school settings.