Social and emotional learning (SEL) programs are the cornerstone of successful, learner-centered, school environments. SEL programs are essential because specific social skills are the precursors of reading comprehension. We already know that reading comprehension strongly correlates to positive learner outcomes across the curriculum. So it's essential for school districts to provide SEL programs to their students.
The CASEL model of SEL provides a strong evidence-based system to enhance literacy-related social skills through five core competencies including self-awareness, self-management, social awareness, relationship skills, and responsible decision-making.
SEL Educational Renaissance
SEL is the 21st century equivalent of Modernism, the philosophical and artistic movement of the early 20th century. This new way of creating art freed the artist of teaching theological stories and cultural information to the public. In the time before modern art, the purpose of artistic expression was to inform.
The technological renaissance of the steam-powered printing press provided a freedom of information unparalleled before the time. This technological power allowed the modern artist to create art the public could consume through the lens of the individual experience. This power transformed the way we create and consume art. Artists like Piet Mondrian, Pablo Picasso, and Salvador Dali were now free to create through the lens of imagination, emotion, and expression unlimited by a prescriptive story.
The learner of the 21st century is experiencing the same sort of renaissance. It's no longer critical for educators to be the "sage on the stage" or provide all the information to the learner. Instead, it's now critical to determine the applicability of the information through each learners' lens. The technological devices created at the beginning of the 21st century, have made information and knowledge more accessible and instantly answerable.
Now our students need a new way of learning. Modern learning requires discernment, an ability to determine the accuracy, intention, and emotion behind the information.
This ability to accurately discern the relevance and validity of source information builds academic self-efficacy, or the belief of being able and worthy of learning. Social and emotional learning builds discernment and enhances college, career, trade, and military readiness. It also helps to create pro-social behavior and academic success. Self-awareness, self-management, relationship skills, and responsible decision-making are the social and emotional skills every student needs to succeed. The CASEL structure provides all the resources a school district needs to infuse SEL and improve their student learning outcomes!
SEL in School
Social and emotional learning programs based in CASEL competencies enhance our students' experiences. Academic success, school connection, and academic self-efficacy are components of successful schools. Without critical SEL instruction, schools experience lower test scores, reluctant learners, and social problems like bullying.
Although SEL does not solve every problem in school, it can greatly improve problematic social situations and proactively give students the skills to navigate life in school and after graduation.
CASEL
CASEL based SEL programs are evidence-based and help educators weave SEL skills into the learning systems already in place in the school. CASEL provides a helpful website with resources and deeper explanations of the skills students need to be successful in school.
Integrated SEL programs help students by using the five competencies in the learning environment. The learner sees the competencies as a structural part of learning because they use the skills every day in the classroom.
Here at ESC Region 13, we believe all learning is social and emotional. We want our 21st century learners to thrive in school and in life after graduation by enhancing the social and emotional skills so critical to their success. That's why we focus on building SEL teams, infusing SEL into your curriculum and learning from the CASEL model to properly address this educational renaissance.
Learn more behavior management tips at our 2023 BEHAVE! Conference
June 12th | Education Service Center Region 13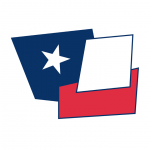 Paula Freeman, Ph.D. is a Doctor of Counselor Education and has a passion for interpersonal skill building through leadership and character development. She believes in evidence-based practices in schools. She has experience in teaching students who receive Special Education services and Emergent Bilingual supports. She has been a bilingual Professional School Counselor for the past 20 years in diverse school settings.