I remember being a young child watching Mr. Roger's neighborhood on our family TV. We lived in a rural part of Texas and television reception was more of a process than an event. It might take over a half an hour to adjust the "rabbit ear" antenna on the small television, but all that effort was well worth it as soon as I heard Fred Rogers singing about a "beautiful day in the neighborhood".
Anything that is human is mentionable, and anything that is mentionable can be more manageable. When we talk about our feelings, they become less overwhelming, less upsetting, and less scary"

Fred Rogers
Mr. Rogers was the first adult I heard speaking about feelings. He considered emotional expression a normal part of life. Mental health and well-being were valued in Mr. Roger's neighborhood. Most essentially, he taught me to consider the vast tapestry of emotional experiences I was feeling every day, and with this understanding, his teaching allowed me to become more empathetic toward others.
As a professional school counselor, I have had many opportunities to replicate these powerful and healing lessons from my childhood. I advocate for mental health supports for students in my school. In fact, researchers for The Journal of Child Psychiatry and Human Development agree that students who experience undiagnosed, unaddressed, or untreated mental health challenges show significantly lower academic outcomes (Murphy, 2016). Conversely, when schools create environments where mental health challenges are normalized and addressed through direct instruction in social and emotional skills, academic outcomes improve, students stay in school to finish a degree plan, and find learning to be meaningful and useful (CASEL, 2017).
Frequently, school leaders ask, "What exactly should we do to best support our student's mental health?" This is a great question, and the answer varies from campus to campus and across communities.
Here are 10 universal tips to promote mental health and well-being at your school today:
Promote healthy social and emotional development of students
Promote the healthy social and emotional development of all children and youths by selecting and implementing an evidence based Social and Emotional Learning curriculum. Make social and emotional learning as important as instruction in mathematics or reading. Create formative and summative data measures to evaluate the efficacy of the SEL program your school has chosen. Seek additional support and effective program strategies at: casel.org
Educate your staff, parents, and students
Educate staff, parents, and students in the identification of symptoms of mental health challenges. Every school stakeholder should have an opportunity to receive instruction in Mental Health First Aid and Youth Mental Health First Aid. Provide mental health support professionals for referrals within the school. This might look like a fillable form with referral contact information listed and easily accessible.
Make access to the form available in multiple ways (online, paper form, or phone contact information for a mental health provider at school).
Emphasize Resiliency
Select SEL programs that emphasize embedding resilience building skills for students and staff. A great resource for this comes from the CASEL program guide.
Create positive, safe, and secure school culture
Create and ensure a positive, safe, and secure school culture. School culture is about building trust and consistency. Make sure the vision of the school culture is clear. Each staff member should have clearly defined roles and responsibilities with accountability measures to ensure the culture is part of the living experience of the school. Paul Bambrick-Santoyo (2016) once said, "School culture is what you see, not what you hope for."
Teach relationship skills
Teach positive relationship skills such as civil discourse, compromise, listening, and emotional literacy. Many of the CASEL recommended programs emphasize these skills, but making space for the instruction of these skills must be part of the daily process of lesson planning and teaching.
Instruction using the skills in the classroom, with peers, and with a growth mindset (Dwek, 2010) is the most effective mental health support.
Teach about responsible decision making
Teach students how to make responsible decisions using a decision-making model and role-play. The Prepare Curriculum (Goldstein, 1999) shows methods for teaching prosocial competencies through role-play and group commentary.
Encourage and model
Encourage and model opportunities to help others or be helpful in the community. Consider philanthropic curriculum or opportunities to work on meaningful service projects as a school community
Encourage and model good physical health and exercise. Use school based teams to encourage good physical health. Post positive health images (with permission) to a school based social media site or give positive attention to students who are making good health choices.
Ensure access to mental health
Ensure access to mental health supports at school. It is important to survey teachers, parents, and students to consider any obstacles to access that might not be easily understandable. Make it easy to find support for a mental heath challenge.
Everyone experiences some challenges to mental health over the lifespan. Allow a community of care to be the normal experience of support at your school.
Normalize speaking about emotions, feelings, and mental health
Normalize speaking about emotions and feelings; especially after a pandemic, natural disaster, or traumatic event. Frequently, a culture of silence makes it awkward for students, staff, and parents to reveal their struggles. Make it part of the everyday experience at school.
Let the message to staff, students, and families be one of caring and concern.
Here at ESC Region 13, we take mental health support in schools very seriously. We want every student, staff member, and family to have access to mental health professionals and advocates. Please join us for the Third Annual Mental Health Conference to learn more about identifying mental health challenges and supports for improved mental health and well-being in your school community.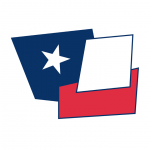 Paula Freeman, Ph.D. is a Doctor of Counselor Education and has a passion for interpersonal skill building through leadership and character development. She believes in evidence-based practices in schools. She has experience in teaching students who receive Special Education services and Emergent Bilingual supports. She has been a bilingual Professional School Counselor for the past 20 years in diverse school settings.