Social Media. Students love it, parents fear it, teachers compete with it, and administrators underestimate the power of it. Social media allows you to bring experts into your classroom, empower student voice, and provide real world opportunities to learn and practice digital citizenship. It also pushes both teachers and students to reach beyond physical limits to discover a world they never even knew existed. Here's some ways to connect you classroom with social media.
Teach Digital Citizenship
Students must both practice and see strong examples of positive, professional use of social media in order to develop as good digital citizens. Online digital citizenship courses and simulations can help to get the conversation about digital citizenship started in your school. However, it should not be the whole kit and kaboodle, BAM we're done.
What if teaching our students about online digital safety and digital citizenship was like teaching someone to be a tightrope walker or a flying trapeze artist. In the majority of our schools, students would review, watch videos, and answer questions in guided online simulations about walking on the high-wire or flying through the air with precision timing.
Students would go through a series of these simulations once during their school career or even each year until they graduate. Then, upon leaving our school system, students would be expected to perform a high-wire and flying trapeze act before a live audience with no safety net. How confident are you that your students, with only online simulations, would be able to successfully perform these tasks?
To truly know about digital citizenship, students must have opportunities to practice over and over and over again in student centered environments. It is only through practice and learning from mistakes, that students will be prepared to put forth a positive digital footprint that will reflect the best they have to offer to the world when they leave the safety of our schools.
Learn with Social Media
SnapChat, Instagram and Facebook all now have a "stories" feature. Kids love taking selfies and being able to add crazy filters, stickers, and text. Why not use this feature with students? Here are a few ideas to get you started:
Either you or your students can create vocabulary stories by taking pictures of images that are a good representative of the word (maybe when used in a sentence?). Then use the text feature to add the vocabulary word and definition onto the image.
Challenge students to create stories that include real world examples of math, science, social studies, grammar, etc that they are learning about in class. You can also create stories to help students conceptualize what they are learning in class and to see the real world relevance of what they are learning.
Create a story to help your students study for an upcoming exam. Add your top 10 most important things to remember for a quiz or test as snaps in your Snapchat story. Students can watch your story and it becomes an instant study session.
Create Real-World Connections
Creating opportunities for your students to work on collaborative projects with other classes, schools, districts, states, and countries provides unique perspectives. In addition, it ensures students have hands on practice partnering in a virtual environment, which is a vital college and career ready skills.
As a school librarian at a high school in Alabama, I was able to help facilitate a collaboration between the Engineering class at my school with an Engineering class in Michigan. Students were tasked with working in teams of four: two students from Alabama and two students from Michigan. Student teams worked virtually to build and design a mini golf course using a newly acquired 3D digital design software.
At the end of the project, the team presented their Google slide presentation virtually detailing their final creation. They also reflected on the benefits and challenges encountered through working collaboratively in a virtual environment.
Collaborate with Experts
Another way to connect virtually is with real world experts. Through utilizing your existing Distance Learning subscription, which includes a free Zoom video conferencing account, ESC Region 13 can assist with all of the technical details when planning for these unique learning opportunities.
If you are wondering where and how to find experts willing to connect with your class, start with the Connect2Texas resource. Connect2Texas is a network of Texas-based educational content providers including museums, authors, and cultural, historical and scientific organizations.
Twitter and Instagram also provide access to authors, subject area experts, and more. One particularly memorable connection for my classroom was with the author of Code Name Verity, Elizabeth Wein. Although it was 11PM her time, Elizabeth graciously gave her time (for free) and answered questions students had about her book, the characters, and the writing process. It was truly a memorable experience that enriched and deepened student learning.
Empower Student Voice

Through research and nearly three decades as an educator, I have found that social media venues can empower student voice when it is modeled and used appropriately. It can do this by:
boosting children's learning, health and social skills
developing and strengthening decision making skills about whom to trust or reject and how to lead a group
providing practice for students to develop skills like teamwork, collaboration, and strategic thinking.
Additionally, I have seen first hand how students can use social media as a tool for empathy, equity and activism.
One particular example of this can be found in 12 year old, Olivia Van Ledtje (Liv), also known as @TheLivBits. Propelled into action by online bullies, Liv (and her mother) decided to embrace social media to define her identity, empower her voice, and share her story with others.
Liv states that she is "an advocate for digital citizenship and student voice on social media. I use Instagram, Vimeo, and Twitter to share my passions through positive social media posts". You can learn more about Liv's social media journey in her new book, SPARK CHANGE: Making Your Mark in a Digital World.
Positive Social Media Influencers
Be sure to also check out these other examples of kids using social media to have a positive influence on the world and be activists for change.
Jonah Larson
Snazzy Reads misses #nErDcampMI
Kid President
Jazz Jennings
Marley Emerson Dias
Alexis Lewis
Allie Weber
Indigo's Bookshelf
How will YOU use social media this school year to connect, share, learn, grow and empower student voice?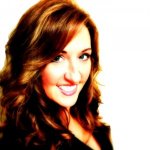 Nikki is a veteran educator, school librarian, Instructional Technology Facilitator, speaker, and ISTE Librarians Network President. Nikki is currently a Project Coordinator for Digital Learning here at Region 13.