School safety doesn't have to cost a lot of money or involve a campus-wide push for new buildings, policies, and procedures. In fact, some of the best things you can do to improve your school safety, are often cheap or super easy to implement.
Here are five best practices you can do right now to add security to your campus.
Be aware of your space and distance while on the bus.
Inform all visitors of your check-out policy.
Improve your front-desk policy
Keep lockers and storage areas locked.
Check up regularly on your first-aid supplies.
Be aware of your space and distance while on a bus.
It's easy to forget about best practice safety policies when on a bus, but some simple policies can be super effective. While most people that approach the bus will be a parent, guardian, or community member, it's important that we treat all cases the same.
This means being aware of your space and distance from the stranger. Instead of opening the service door to talk to them, wave them around to your driver's window. That way you talk to them without giving them immediate access to your bus.
Inform all visitors of your check-out policies.
We often tell visitors to our school all the rules they need to follow when checking in, but lapse on that when it comes to checking out. Knowing visitors have left the campus can be really important for school safety. It helps you know who's in the building during an emergency, along with who recently left the building.
Improve your front-desk policies.
Just like our check-out policies, try and improve all of your front-desk policies. Create a plan for what happens when anyone comes to campus. Where do they sign in? What visitors badges to they wear? How are they monitored while on campus?
Start by asking your visitors to list where they're going today, why they're visiting, or who they're visiting with. This gives you a written log of all the traffic coming in and out of your campus.
Lock up unused lockers or storage rooms
You likely already lock up any storage rooms you aren't using, but you might not extend that same policy to unassigned lockers. Make sure that at the beginning of the year, after assigning all of your students lockers, you also check on the unassigned ones.
By locking and securing those lockers you make sure that all space on your campus is accounted for.
Create a policy to restock first aid kits
First aid kits are a fantastic resource to have on hand, however we often neglect restocking them once we've purchased them. Make it part of your yearly, or quarterly plan to check on every first aid kit you have in the school.
Have nurses, trainers, or coaches each kit is stocked with the necessary supplies. Additionally, make sure that all of your automated external defibrillators (AEDs) are fully monitored for expiration dates.
These few practical processes help make your school environment for your students. By being attentive, and detail oriented, schools are prepared to deal with everyday safety concerns as well as emergency situations.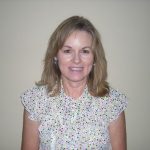 Linda Kutach is a behavior specialists working on the Behavior Team at Region 13. She specializes in School Safety and handling tough kid behavior.