In an effort to enhance accountability and support dropout recovery schools (DRS), the Texas Education Agency (TEA) has proposed a separate Alternative Education Accountability (AEA) Accountability System.
These updates address the unique needs of campuses identified as DRS registered for AEA. Let's delve into the details of these proposed updates.
Student Achievement Domain
For Domain 1, Student Achievement, the STAAR component methodology remains the same from 2018, and A – F Cut points remain the same. Cut scores and scaling for dropout recovery schools will be updated.
Moreover, the AEA Completion Rate will include previous dropouts who complete their secondary schooling in the numerator only. TEA aims to acknowledge and encourage the efforts made to bring previous dropouts back into the school system.
Additionally, the Alternative Education Accountability College, Career, and Military Readiness (CCMR) component will adjust the existing methodology to include previous dropouts in the numerator while excluding them from the denominator. This adjustment recognizes the significant achievement of recovering previous dropouts without penalizing the CCMR rate.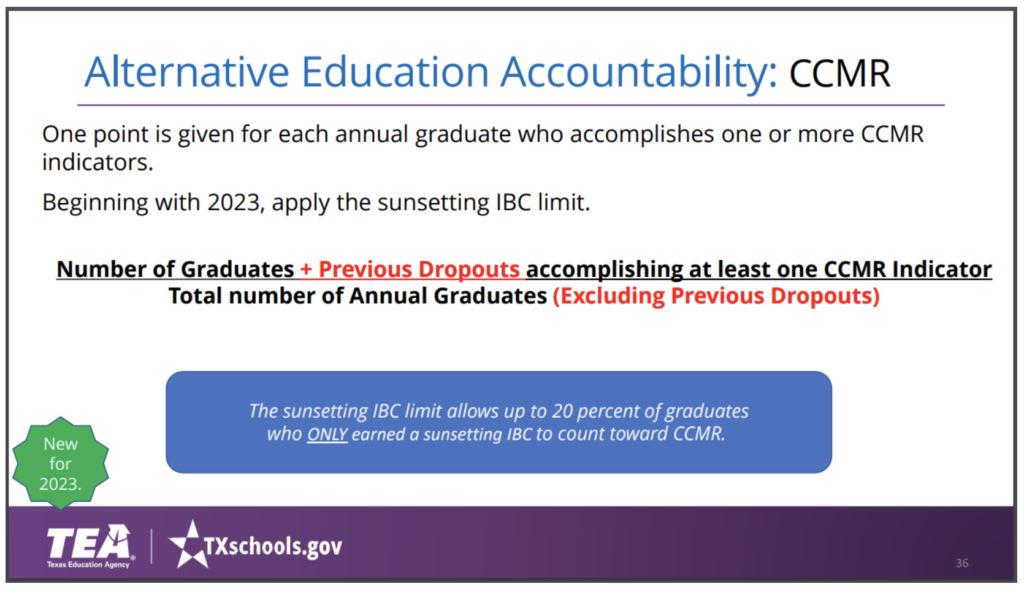 School Progress Domain
TEA maintains Part A: Academic Growth for AEA while aligning it with any updates to the standard Academic Growth methodology. Dropout Recovery Schools (DRS) are not evaluated for Relative Performance. Instead, they have a unique Part B for AEAs called Retest Growth. This methodology incorporates the current Alternative Education Accountability bonus points indicator into the accountability system for DRS and allows them to benefit from a better score in either Part A or Part B within the School Progress domain.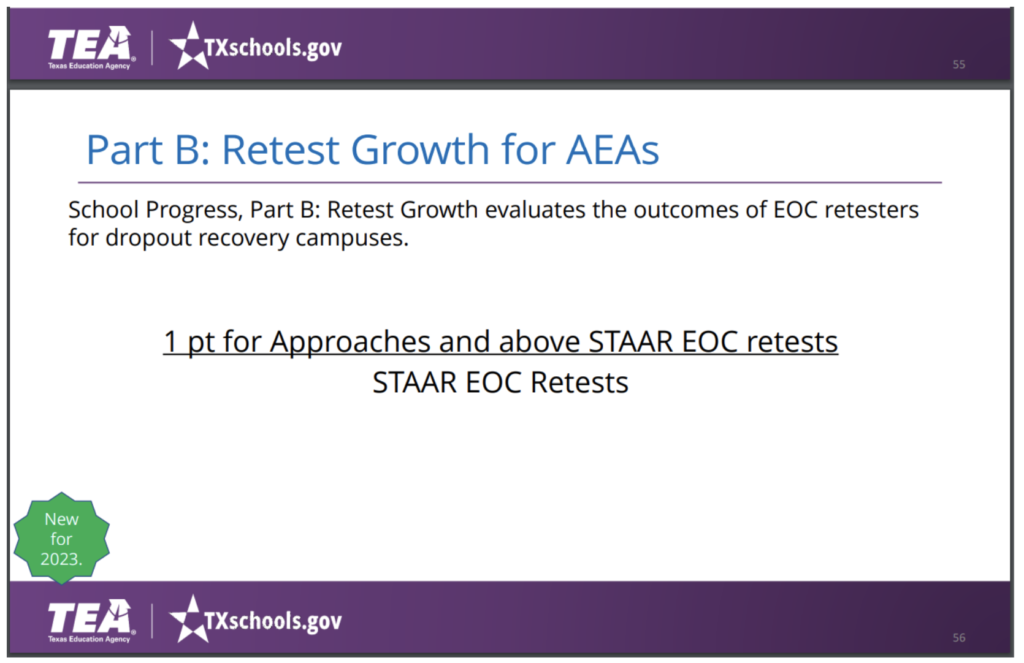 Closing the Gaps Domain
The Closing the Gaps domain for AEAs follows the same 0–4 methodology, super grouping, and rating calculation as proposed for traditional campuses. This ensures consistency in evaluating the progress made in addressing achievement gaps within the alternative education system.
Conclusion
The proposed Alternative Education Accountability (AEA) system updates aim to provide a comprehensive framework for assessing the performance of DRS. By adjusting various domains, such as Student Achievement, School Progress, and Closing the Gaps, TEA seeks to incentivize dropout recovery efforts while ensuring accountability.
It's important to note that these updates eliminate the separate allocation of bonus points for AEA Graduation Plans and Retest assessments. Instead, these points are now incorporated into the overall accountability system.
Understanding the intricacies of the AEA system updates may seem overwhelming. It is crucial for educators and stakeholders to comprehend these changes to effectively support dropout recovery schools. For further clarification or additional information, reach out to the TEA or consult the 2022 Accountability Manual.
Remember, together we can work towards a more inclusive and effective education system for all students.
For more information on accountability changes, subscribe to our weekly newsletter, visit our website, or read our other blog posts.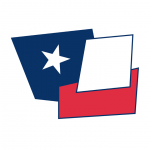 Rick is an Administrative Specialist of Data Systems and Accountability here at the Education Service Center Region 13.